3 Trades for T2BF
$AMD hit another all-time high today. Did you sell on the dip sub $70? The company must post amazing results tomorrow or it falls. Badly.
AT&T $T will fall below $29. Buy at $26 on T2bf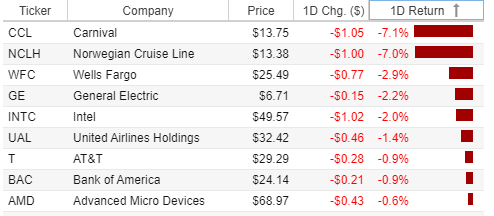 Data via Stock Rover
$CCL stinks. Cruise ships are docked until December. December!