Pre-Weekend Moves for Friday, February 14, 2020
Mid-day Movers on Thursday:
Inovio Pharmaceuticals (NASDAQ: $INO) +20%.
$INO
, Inovio Pharmaceuticals, Inc. / H1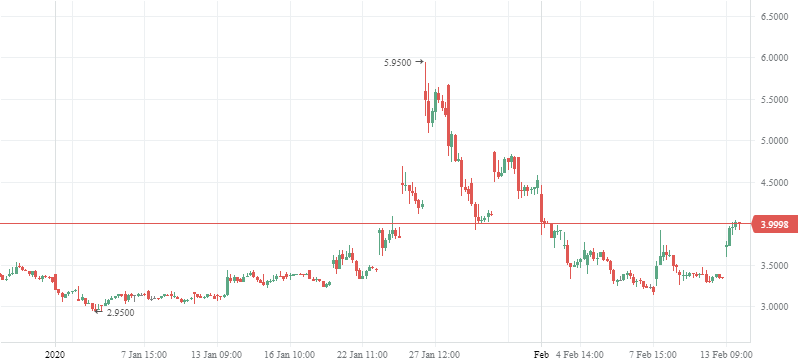 BioXcel Therapeutics (NASDAQ:BTAI) +19%.
Brainstorm Cell Therapeutics (NASDAQ:BCLI) +19%.
Redfin (NASDAQ:
$RDFN
) +15%.
Losers:
NeuroBo Pharmaceuticals (NASDAQ:NRBO) -28%.
XBiotech $XBIT -23%. That dutch auction is a big failure. Fill rates are a disappointment. Few will have received the $30/SHARE offering:
$XBIT
, XBiotech Inc. / H1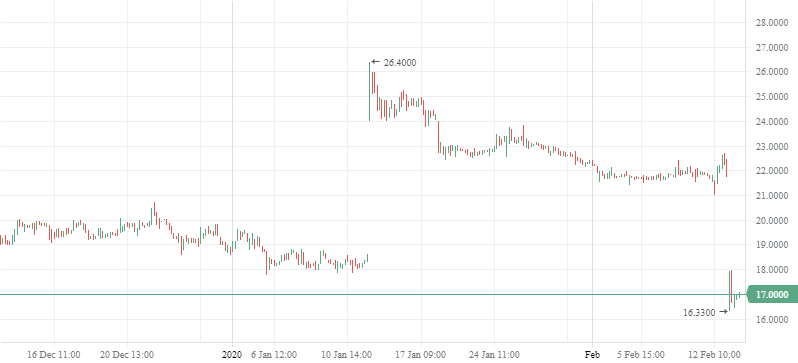 SunPower (NASDAQ:
$SPWR
) -16%.
AVROBIO AVRO -16%.
Nu Skin Enterprises (NYSE:
$NUS
) -15%.
Source: SA
Aurora $ACB posted horrendous results. The stock is so sold down shares did not fall by much.
In the chip space, $AMD is making new highs. It's a champ. It and $MU Micron, a long time value pick, are the best chip stocks to hold.
In the drug stock space, $TEVA is sub $13 after that solid 10% run yesterday.
$TSLA Tesla is selling $2 billion in stock plus $300 million additional. The stock ROSE 5% intra-day to $805. LOL. Avoid.
Happy early weekend and valentine's day :)
What are your trades for tomorrow?