Midweek Moves for Wednesday, June 12 2019
Nokia $NOK showed some life as the stock battles to stay above the $5.10 level. As Huawei gets locked out of the U.S. markets, Nokia, Cisco, and Ericsson will thrive.
Nio $NIO continues to flounder. Short away.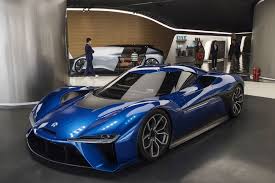 China-based stocks are on the rebound. $BIDU will struggle but $BABA Alibaba has the best upside.
Just like that, Apple $AAPL is about to enter the $200 level again. On what? iPhone unit sales are poor but services revenue is highly profitable.
With U.S/China trade resolution hopes, Micron $MU leads the way up.
Other near-penny stocks to avoid or trade and exit:
$GME GameStop had a good dead cat bounce.
$HIMX Himax Technologies has no growth. Trade the rip.
$BB BlackBerry is still kicking around. Stock is hardly holding the $8 level.
What are your trades for Wednesday as the week-long rally fades?