3 Reasons to Stay Bullish on Regeneron
$REGN Regeneron pulled back towards our long term $400 PT. Last quarter's results again showed strong growth for the company's dupixent drug. Three more catalysts are on the way:
Per management from the quarterly conference call:
First, a decision by the FDA in adolescent atopic dermatitis, with an action date of March 13, 2019;
Second an EMA decision in the first half of the year on asthma in adults and adolescents.
Third, the potential FDA acceptance of the supplemental BLA for chronic rhinosinusitis with nasal polyposis based on two overwhelmingly positive Phase 3 studies.
$REGN
, Regeneron Pharmaceuticals, Inc. / H1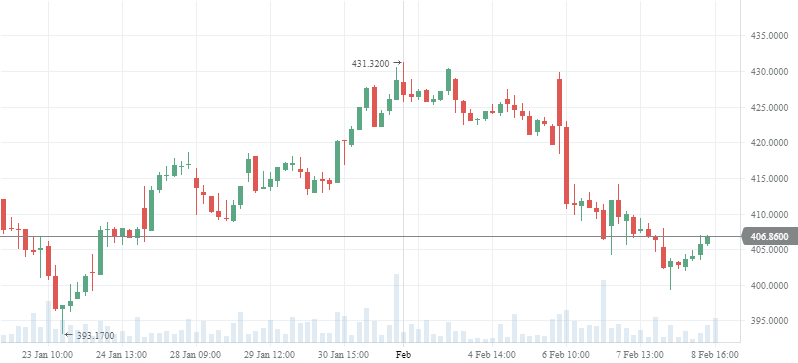 $XBIT XBiotech topped out at $10. Will this DIY stock pick (message in chat for an invite - subscription $$ only) take another run back to that level? XBIT reported positive clinical data for its atopic dermatitis drug. This is promising since the numbers are better than the Dupixent numbers.
$XBIT
, XBiotech Inc. / H1