Wednesday Morning Trading Notes for August 28, 2019
Software stocks are in the spotlight. $ADBE Adobe Systems is stumbling while $ADSK Autodesk reported poor results. Autodesk is suffering from the trade war. ADSK stock is down 13%.
$ERIC Ericsson's CEO is leaving, sending the stock to yet another low. Buy $NOK Nokia instead even though both stocks are on a downtrend.
Financial stocks are building a base. Watch $BAC and $JPM for a better entry point. $BMO Bank of Montreal, a Canadian bank, is lower because of higher provisions and poor revenue growth of +1%. Watch for BMO testing 52-week lows in the coming days.
Altria $MO is a big dog. It's too bad. The stock has a high dividend yield but management is not shareholder friendly.
$NIO is firmly below $3.00. Avoid. Once the big crash comes, if ever, $TSLA Tesla will join the sub $200 level and into the $100's.
$PSEC Prospect Capital. What a disappointment.
PSEC at the open:
$PSEC
, Prospect Capital Corporation / H1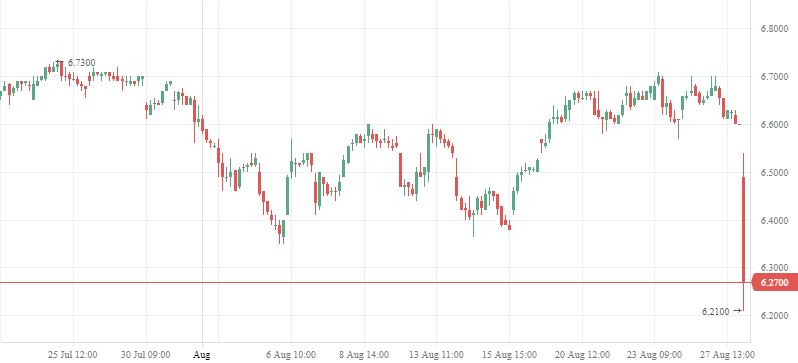 PSEC reported eps of $0.19 vs. $0.20 expected. Still, as one user wrote: PSEC's reported NII of $0.189 per share was basically an exact match to my projection of $0.190 per share.
PSEC reported NAV as of 6/30/2019 of $9.01 per share was also basically an exact match to my projection of $9.00 per share. NAV as of 3/31/2019 was $9.08 per share.
Weed stocks did not bottom yet. Keep waiting for a better entry point on $CRON, $CGC, $ACB. Avoid $TLRY.
What are you trading today?