Tomorrow's Moves: Early Edition for Thursday, August 15, 2019
Tomorrow's Moves: Early Edition for Thursday, August 15, 2019

In light of the steep sell-off, this action list for tomorrow comes early.
Just when you thought Advanced Micro Devices (AMD) would hold the $30 line, it fell 6.77% mid-day. The 2-year/10-year bond inversion sent the DOW lower by 600 points. NO sector is safe, except gold, crypto, and various raw materials.
$AMD
, Advanced Micro Devices, Inc. / H1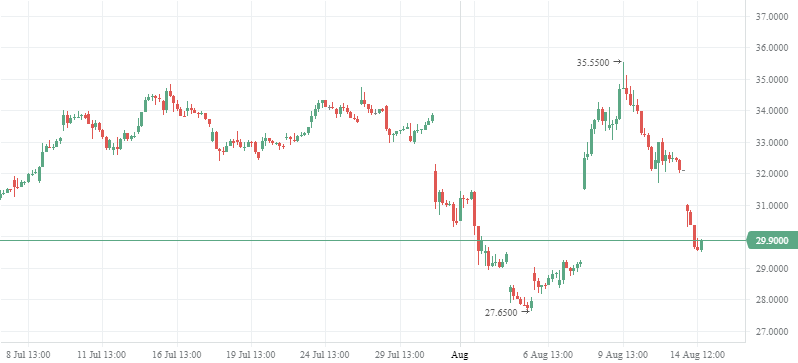 Drug stocks took the pain. $TEVA is -9%, $BHC could breach sub-$20, and $GE below $9.00.
$TEVA
, Teva Pharmaceutical Industries Limited / H1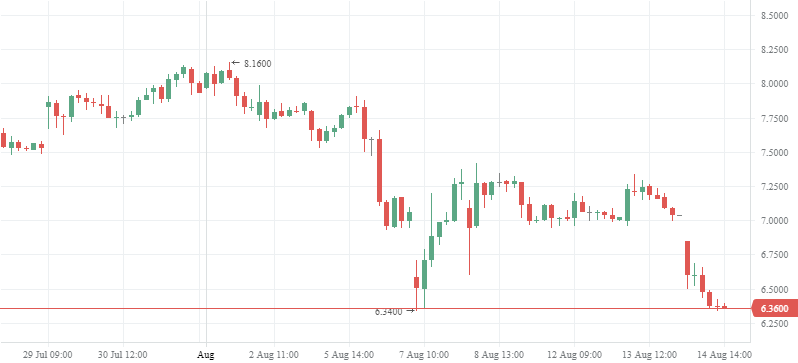 $BHC
, Bausch Health Companies Inc. / H1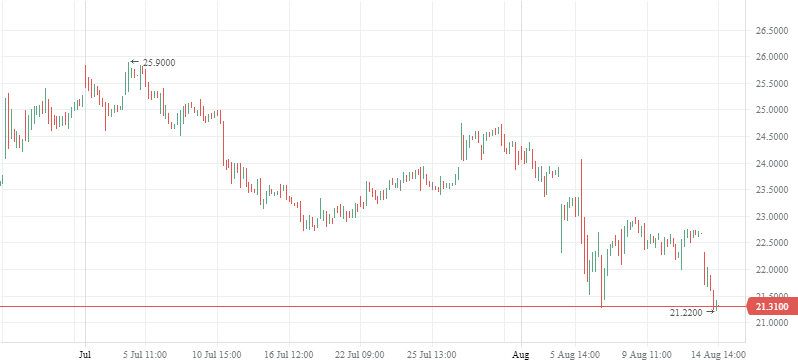 Ford $F sub-$9.00 is not healthy. Ford is the better of the auto stocks available. Certainly, no one buys a BMW in a recession.
$F
, Ford Motor Company / H1
China-based stocks head-faked traders. $JD lost the $30 line. $NIO is the stock to avoid.
Resource stocks are going to test new lows. Watch out for $FCX, $CLF. These are our long-time value picks but the entry price is not there yet.
Game stocks will of course weaken but $ZNGA, $GLUU may not reound.
$HIMX is done. Ignore it and sell. It was a bad pick that did not play out.
$AAPL, $MU Micron are bell-weather stocks. They will lead the market's direction.
$VIA $VIAB Viacom and $CBS are not value plays. Shari ruined shareholder values. Avoid them. Buy $NFLX, $T, $CMCSA. Anything but $VIA, $CBS.
Are you panicking? What are you trading?