Midweek Moves for Wednesday, November 27, 2019
One more trading day before the slower U.S. Thanksgiving on Thursday.
$DLTR Dollar Tree tanked badly. Accumulate. Shoppers want discounts and business will improve.
$DLTR
, Dollar Tree, Inc. / H1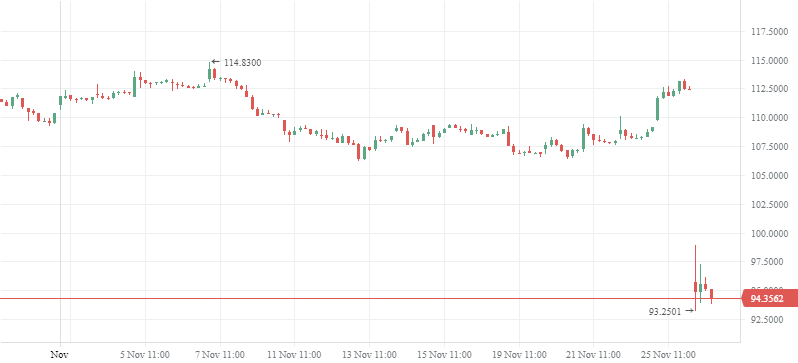 $AMD is struggling to hold the line. Do you take profits from here?
$NTNX soared after beating estimates. Accumulate on the dip.
$HPE. What a dog. $HPQ is a dog, too. It's rejecting $XRX Xerox buyout. It should do so, too but HP Inc. is in a weak position.
$UBER needs to get re-instated in London.
$UBER
, Uber Technologies, Inc. / H1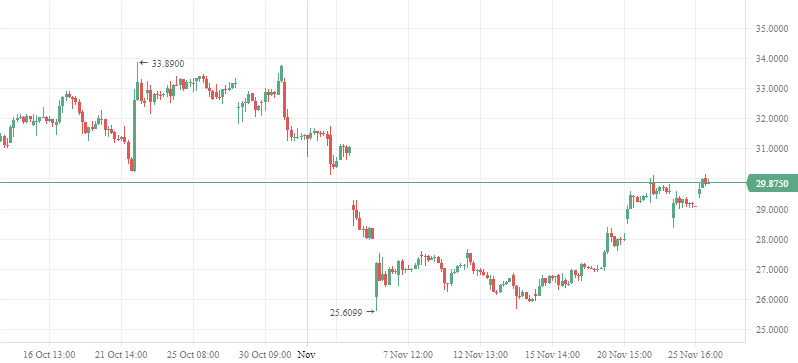 Its drivers broke too many regulatory rules.
What are your trades? Are you Black Friday shopping?