Today's Stock Deal of the Day
HP Inc $HPQ fell yesterday after reporting weak printer sales. PC sales failed to give the company a boost in the quarter.
'

HP Plunges on a surge of short sale volumes out of New York, the cause for this article was indeed to let people know... "WE ARE SELLING" as if it has any impact on any trader left in the market in 2020, all the gullible weak hands are still traumatised by the initial Covid panic sell.
Now that HP has said it will increase the period for its buyback.... let's all sell... because "buy backs are the only reason to hold a stock in 2020..." has to be the least thought out reason to not buy a stock I have ever heard.....
Imagine seeing a decrease in sales during a pandemic? imagine that... who would have guessed?
JPMorgan are a prime example of Peters principle, these banks will ultimately be bought out by Chinese investment within the next 10-15 years if china as it continues to outpaces the united states in every way.... mostly by the increase in IQ seen in its population...
Who would listen to Wells Fargo after its long history of total cock ups at the expense of investors and tax payers?
These banks are not responsible for their own actions let alone to decide where to allocate capital and after 40 years of the same practice they have managed to lower the IQ of the western financial system to roughly that of your average thief.
These clowns cant even hold their own currency because they keep printing if off like its a game of monopoly, why would anyone take financial advice from such discredited institutions.... look at the state of the western world because of such monetary practice....
HP is going nowhere and will be above $20 by 2023...
I cant say the same for all these dodgy analysts and contributors.'
Via a user.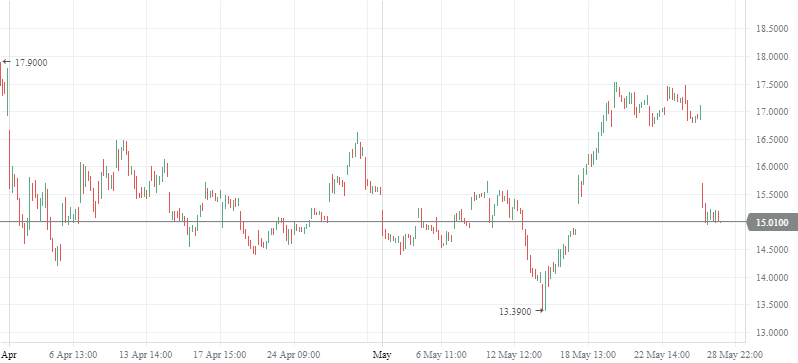 HPQ is the stock deal of the day.