Action list for Mid-Week Wednesday, January 15, 2020
$NIO is making another run to $4.00. Perhaps a trade signing will give the stock a lift. Best to stick with $BABA, $JD only.
$BABA
, Alibaba Group Holding Limited / H1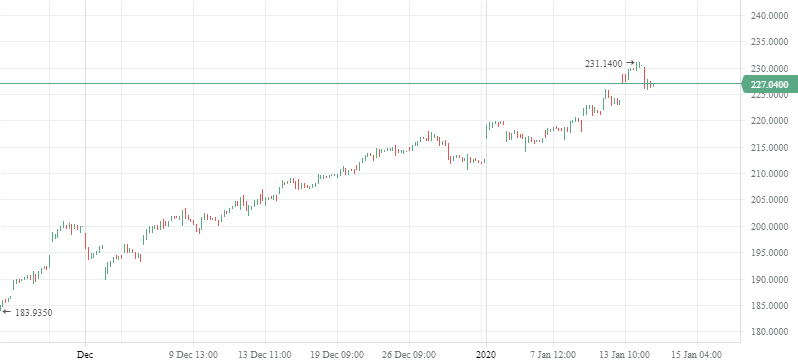 Aurora $ACB is forming a so-called bottom. The sector is for speculators. Sure, a bounce is happening and might give a few points of gains. Wait for 1-2 years first.
Tesla $550. $550. It was $250 in October. $TSLA. Sell!!!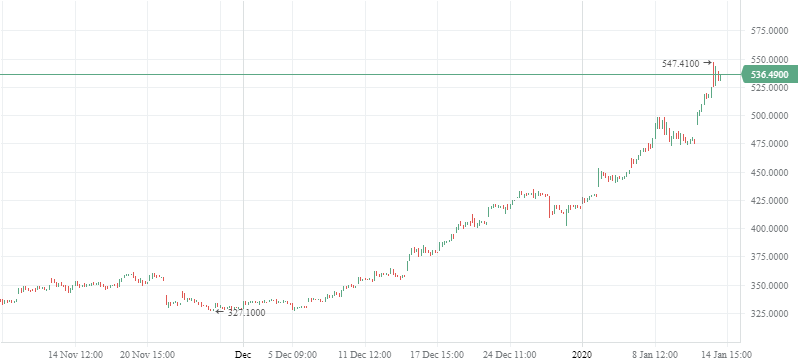 $GE in the $12ISH range. Yay.
In the drug stock space, the healthcare conference is lifting the sector. $XBIT is the big winner, up over 30% on a dutch auction.
$TEVA is back at the $10 range. Almost. Watch for its next earnings report.
Retail is done for sure this time. Avoid $M $GME and $JCP.
Now read this, below.