Thursday Morning Notes for August 15, 2019
CNBC has no clue what to report and what to make their breaking headline
Futures just keep reversing one side to the other.
CNBC editor is greatly confused and keeps changing shit and posting new articles.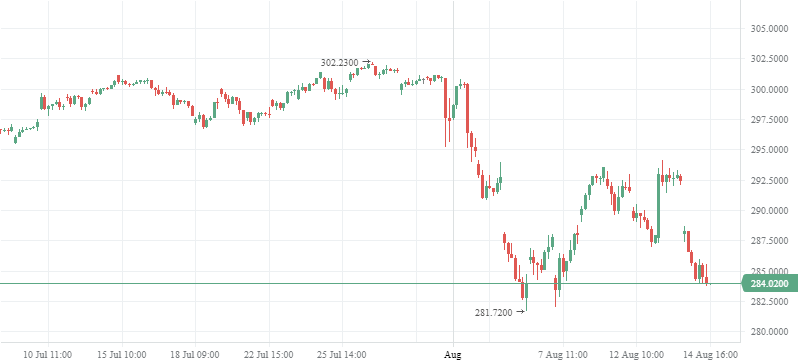 Want to automate investing? Click on Novoadvisor, top right.

China-based powerhouse Alibaba reported a big beat:
$BABA: Aug 15 (Reuters) - China'sAlibaba Group Holding Ltd reported a 42% jump in quarterly revenue that beat estimates on Thursday, aided by growth in its core e-commerce and cloud computing businesses.
Revenue rose to 114.92 billion yuan ($16.32 billion) in the first quarter ended June 30 from 80.92 billion yuan, a year earlier.
Analysts had expected revenue of 111.73 billion yuan, according to IBES data from Refinitiv.
Net income attributable to ordinary shareholders was 21.25 billion yuan.
($1 = 7.0414 Chinese yuan renminbi)
$BABA
, Alibaba Group Holding Limited / H1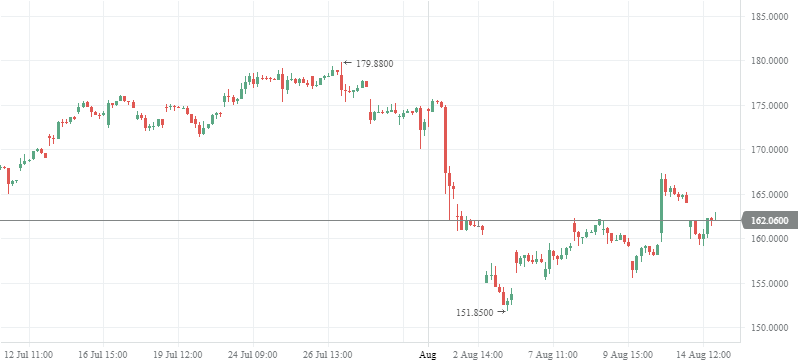 Do you buy CALLS or PUTS? Market heads up and down with volatility going up.
$VXX
, iPath Series B S&P 500 VIX Short-Term Futures ETN / H1