Why Alibaba Stock Collapsed
What is motivating the sellers of BABA to sell at such losses? I have heard, and believe, that the sell off is due to: (1) CCP ire towards Jack Ma's uppity statements critical of regulators; (2) a large fine levied earlier this year for anti-competitive practices; (3) the threat of delisting from NYSE (though shares are already convertible to Hong Kong shares); (4) decoupling/resurgent Cold War-ishness with China; (5) slowing of Chinese economic growth/Evergrande; (6) tax loss harvesting; (7) "Don't Bet Against America" political jingoism; (8) short-selling; (9) prospect of better returns outside China; (10) greater competition with new rules against exclusive deals with merchants; (11) Common Prosperity initiative in which companies are "volun-told" to give money away; (12) the inscrutability of "China, Inc." and uncertainty about investor "rights" (summarily revocable privileges, perhaps) related to ADR/Cayman Island shell company structures.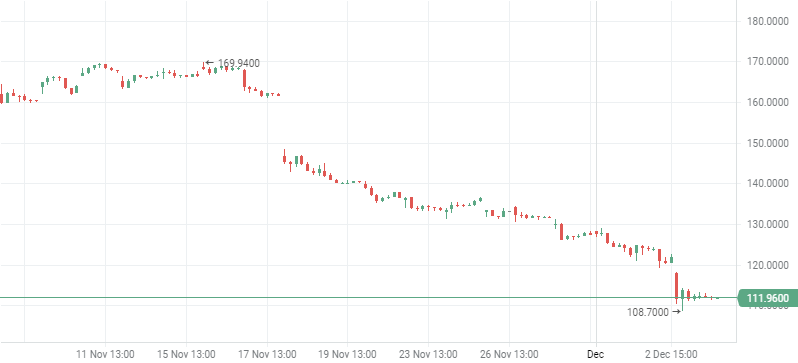 Above: BABA stock at a low. Again.

So, I can understand why sellers are selling. But beyond the buy/sell binary decision, are the stewards of stocks (the term "owners" simply doesn't apply to investors in a communist country) willing to sell at any price? If so, why are buyers buying at this price or that? Buyers should know that they probably don't need to be falling knife catchers anymore. The bloody knives are all over the ground now. The question is whether to pick them up at all or just walk away from from this senseless massacre of a once-great company.
It's "senseless" in the sense that it all could have been avoided. The CCP's communication with foreign investors has been dismal. Alibaba's communications have been just as poor, as they're clearly afraid to speak plainly about what's going on. The SEC has failed to communicate clearly, too, as the plan for delisting is for them to know, and investors to find out, apparently. The Biden administration has consistently sent mixed messages about its posture towards China, and the CCP has done the same. Big investment firms have confused the hell out of investors, and seem to relish the chaos. I don't know what they know.
The losers in this violent mosh pit are the employees of Alibaba, the merchants in China and all over the world, the customers, and ordinary investors who blithely dream of "Common Prosperity" in partnership with China, Inc. The people of China will suffer from economic stagnation as foreign investment is paralyzed by uncertainty. China's debt crisis will worsen if it fails to produce enough growth.
I remain interested, if no longer bullish, in BABA. I want it to succeed. I want China to succeed. I want better government in general, and the poor performance of government, on a global scale, has become an existential threat not only to investors, but to the existence of human life on Earth. The brinksmanship has brought us to the brink of war in many parts of the world.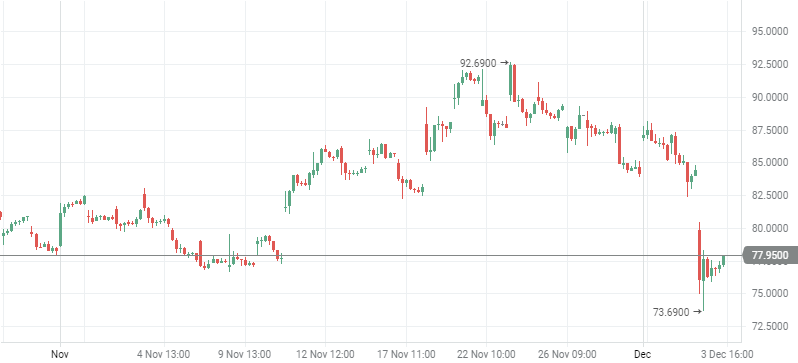 Governments need to know that citizens are growing increasingly hostile towards their "leaders." We're not following them at all. They have to force us. On behalf of all humanity, despite having been elected by nobody, I criticize all governments everywhere. Do your jobs better! We want global diplomacy now!
notes from user.