Weekend Research For the Week Ahead: Monday, May 21 2018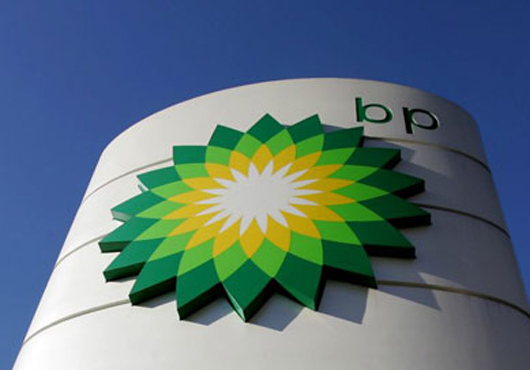 Let's start with calling out the wrong call on Chesapeake Energy ($CHK). The NG producer and explorer, holding plenty of debt, rallied from the $2.50 - $3.00 to close at $4 a share. Shorts are getting squeezed big time but have not lost anything yet. At a 21 percent short float, the bears just need to wait for the stock to fall more.
$CHK
, Chesapeake Energy Corporation / H1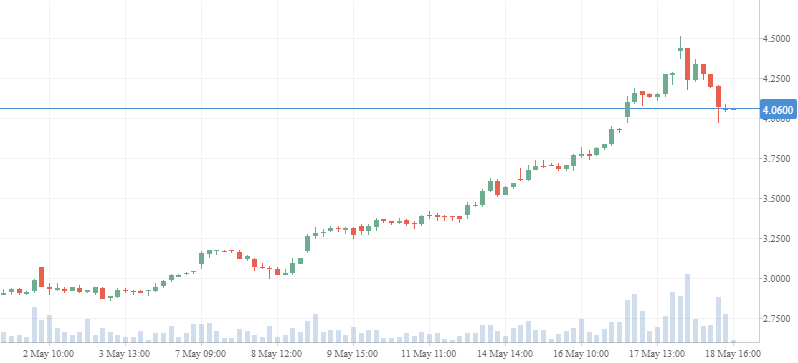 Within the O&G space, investors stuck trading technology – Micron $MU, Applied Materials ($MU), Intel ($INTC), and $AMD – would have done as well or better buying oil and gas stock. See BP plc $BP, up 40% from Sep. 2017 and Exxon $XOM, up a modest 6 percent in the quarter. Transocean $RIG did even better, up 49.94%. Will UDW gains hold?
UDW day rates could fall again. Oil must breach $90 - $100/bbl before drilling activity picks up.
$CLF is an obvious buy but the stock topped $9/share.
Freeport-McMoRan $FCX joined the rally, up at $16.87, from $15, despite a horribly weak ER.
Technology
Zynga $ZNGA, a 2015-16 value pick, and Glu Mobile $GLUU, are the winners today. Forget $EA and $ATVI which are cash cows, those mobile game makers are stocks investors are only noticing now.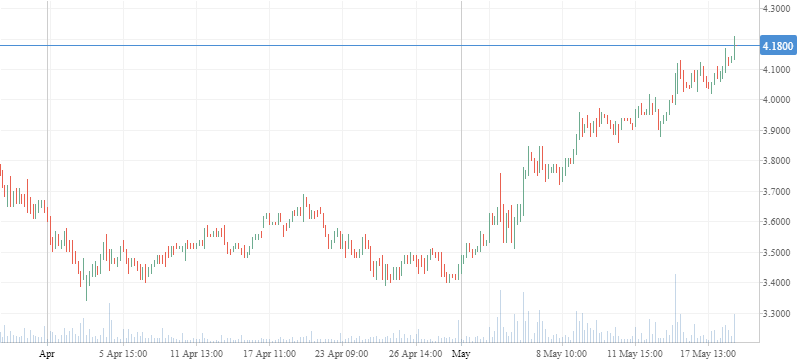 Back to $AMAT and $MU. Are memory prices really falling? Go to a computer store to check. $GBTC mining is not as profitable and hardware is getting cheaper. $NVDA and $AMD will feel it.
Consumer
Consumer goods are in "crash" mode. See Campbell Soup $CPB and ask who consumes that salted canned soup? Campbell, make GOOD soup instead of cutting costs and selling poor-quality goods.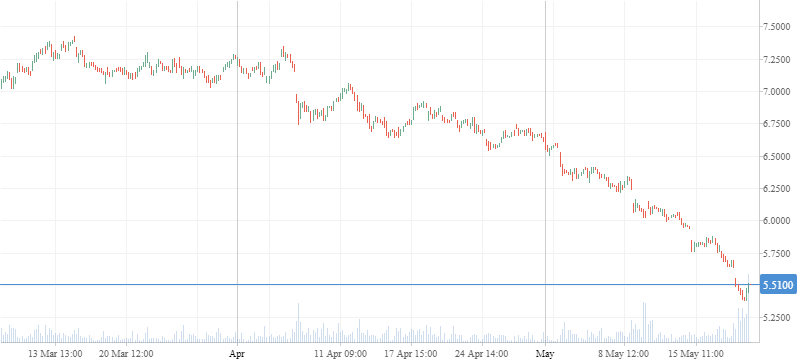 Ambev SA $ABEV is in free-fall mode. Anheuser $BUD and Molson Coors $TAP are also in a downtrend.