Mid-Afternoon Action List ahead of Tomorrow, Friday, May 17, 2019
Nokia $NOK rose 4% in a v-shaped recovery as the U.S. took another step to lock out Huawei from the networking gear market. Look for China to retaliate.

$NOK
, Nokia Corporation Sponsored / H1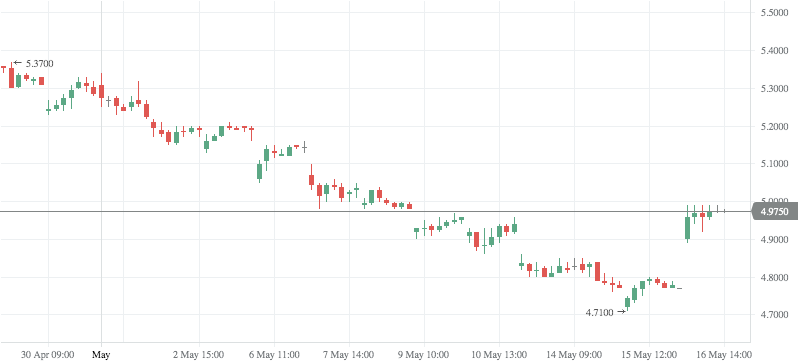 Chip stocks fell on heightening concerns over the U.S. action against Huawei. Watch $MTSI, $MU, $AMAT, $SWKS, $AVGO.
$WMT Walmart reported a strong quarter, lifting stocks but was up just 2%. Accumulate.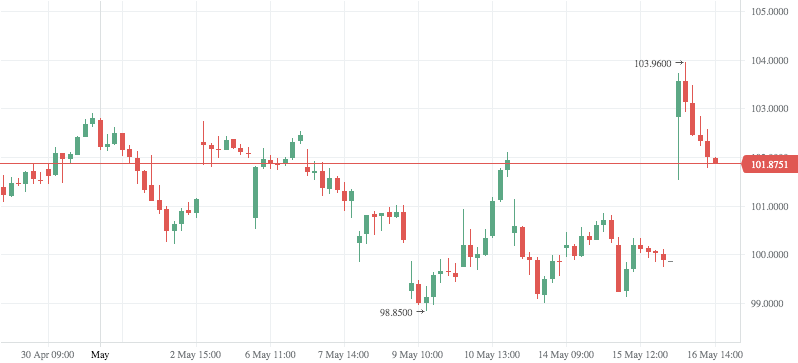 $INTC at $45.50 has little upside. Hold.
$INTC
, Intel Corporation / H1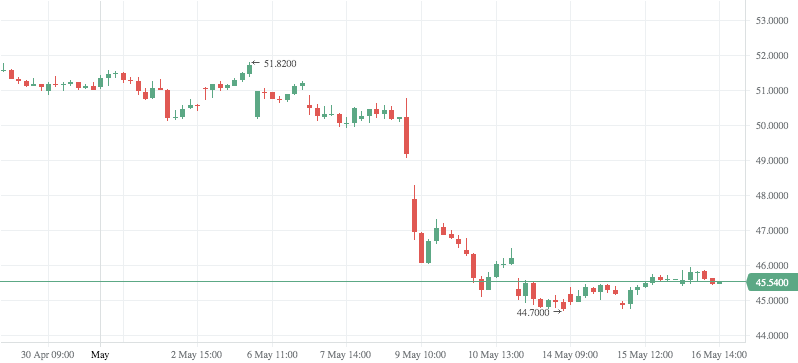 Despite higher U.S.-China tensions because of Huawei, $JD at $30.50, $BABA heading to $200, and $TCEHY are the stocks to hold. Watch $BIDU but avoid $NIO, $IQ, $MOMO.

Resource stocks are still down badly due to trade tensions. Will $FCX hold $10? $CLF at $10? $CHK from $3.50 to $2.54 is due to weak output and an acquisition that added debt to its balance sheet. Now is not the time for companies to have too much debt.
$FCX
, Freeport-McMoRan, Inc. / H1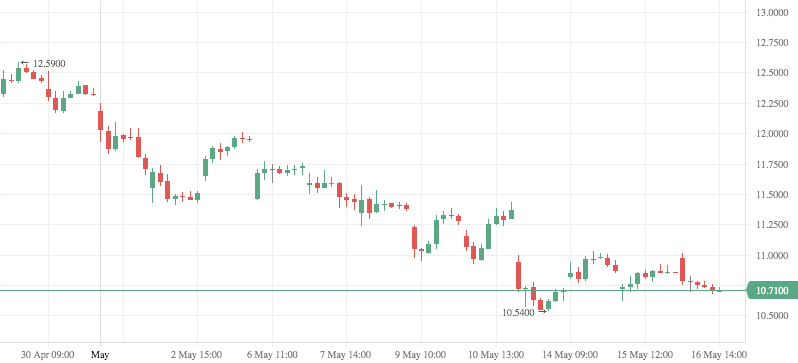 Cleveland-Cliffs:
$CLF
, Cleveland-Cliffs Inc. / H1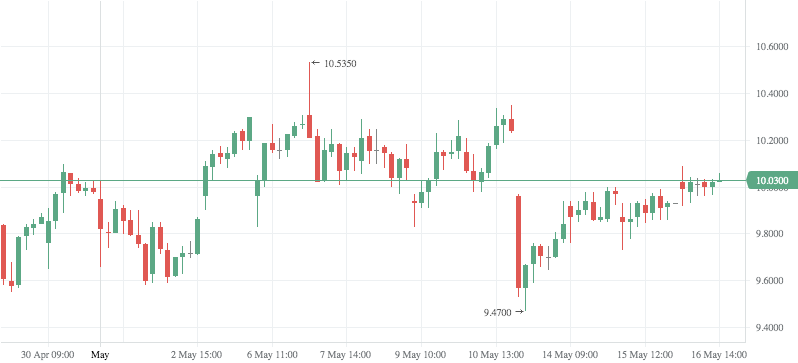 Now vote here: BYND Beyond Meat Will Close at what price?