How Bad is oMicron?
Moderna surged as the markets fell the third worst since 1931.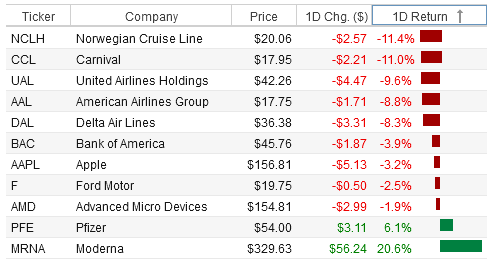 Data from stock rover. Get 14-days free.
Airlines and cruise ship stocks erased the year's gains.
oMicron is worse than Delta. The market needs to wait another two weeks to evaluate the vaccine's efficacy against this strain.
The market does not know how bad this variant is. The mutations in the spike protein suggest unknown spread rates.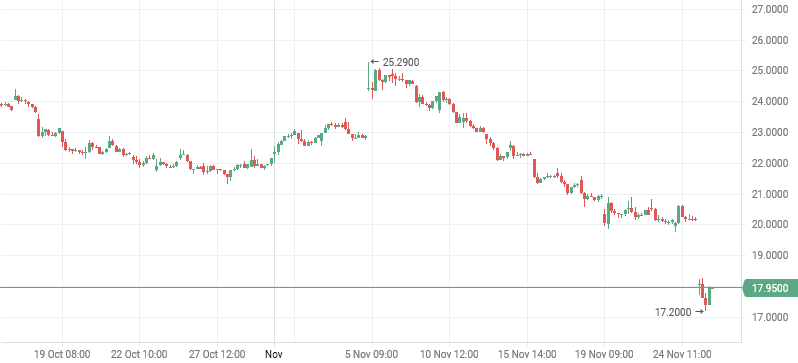 CCL, above.