Action List for Tomorrow, Tuesday, November 14, 2017
GE Stock:
$GE
, General Electric Company Common Stock / H1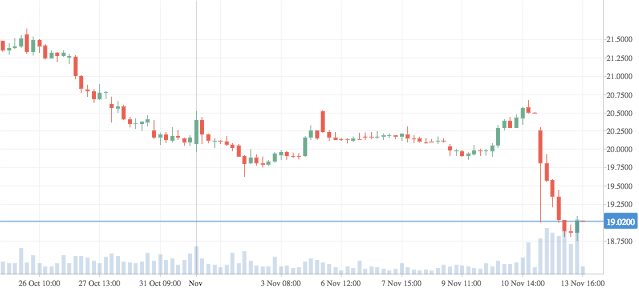 GE fell 7%, a massive drop in the company's history after management cut its dividend. Get ready to load up on GE stock on the dip.
AMD is flirting dangerously below the $11 mark. Accumulate.
Roku rose 28% on Monday. Fundamentals do not justify the jump. Momentum does.
Micron - MU - resumed its march towards PT $50.
Snap continued its drop. $10 next. Avoid.
TRXC had a nice day but this group chooses ISRG instead.