Wednesday Morning Notes - May 22, 2019
"Renewed" trade tensions? Not sure that the tensions ever have really relaxed. Mr. Market has no clue what to do from day to day.
U.S. District Judge Lucy Koh has sided with the FTC in an antitrust case, saying Qualcomm "strangled competition" by charging unreasonably high royalties for its patents. She ordered Qualcomm to renegotiate licensing agreements with customers free of unfair tactics - such as threatening to cut off access to its chips - and said it can't sign exclusive supply agreements with smartphone makers. Stock is down about 12% on the news. Yikes.

Boeing in the news and nothing to add about a "bird strike" as a cause for the Ethiopian crash. Interesting. Not sure that folks were buying the bird story, but it did make Trending News yesterday.

Tesla is bringing back free Unlimited Supercharging as a way to sell some inventory cars after the upgraded drivetrain. The automaker confirmed that its "free unlimited Supercharging" for the duration of the ownership. It changes if the title is transferred or the vehicle is sold. Roger that. No comment on what happens to free Supercharging when the company goes out of business. Not sure how this is not considered Trending News.

Tesla is below $200 in pre-market trade.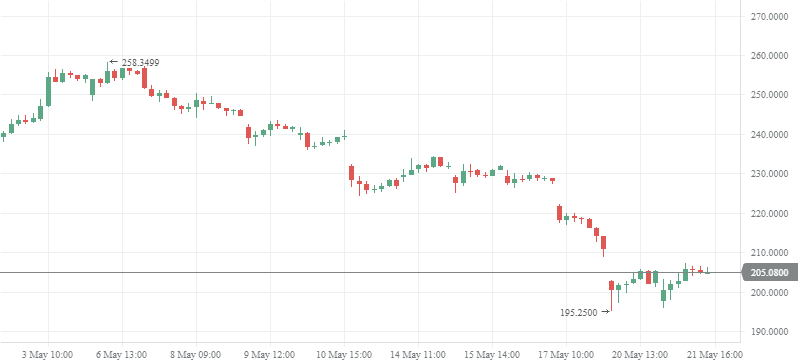 Oil pipeline protesters who interrupt operations or damage equipment could face up to 10 years in prison under a bill approved this week by both chambers of the Texas state legislature. Got it. No updates on the bill in NY state about banning texting while walking, however.

Ford is working on a way to resolve what self-driving researchers refer to as "the last 50-foot problem," with a delivery robot called Digit, an android with two stork-like legs and arms capable of carrying a 40-pound load. Sounds like the delivery robots will not be able to carry our boxes from Chewy.com with litter and food for our Bengal cats. Maybe someday?

$F
, Ford Motor Company / H1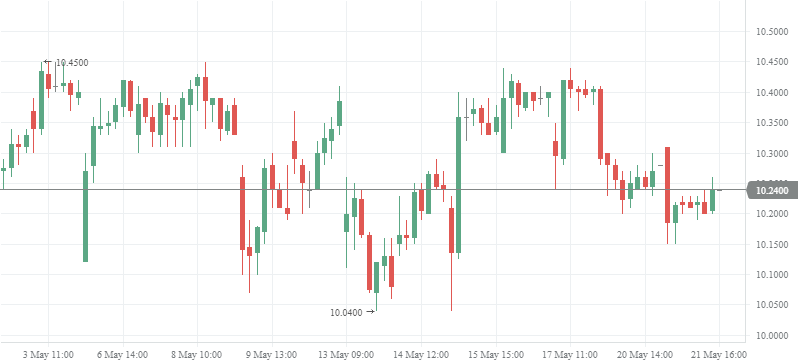 Bitcoin down again pre-market and it appears the "furious rally" over the weekend is not holding up. What a surprise! Where is the coverage of this, BTW?

$GBTC
, GRAYSCALE BITCOIN TRUST BTC / H1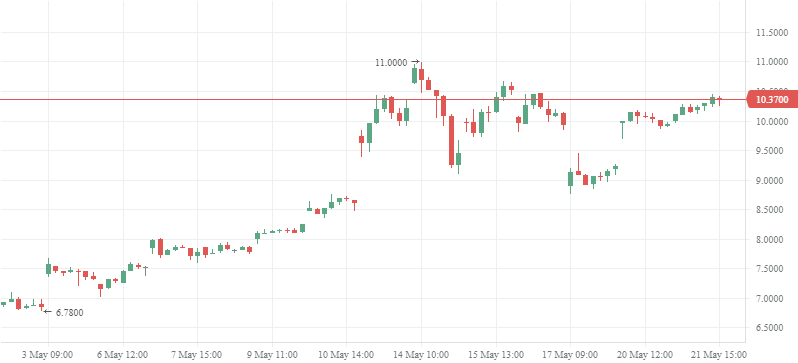 Urban Outfitters is launching an online subscription service allowing people to borrow six items to wear for a month before swapping them. Clothes rental? You never know.
Via deercreekvols