Let's Start with a Little History for Monday May 21
let's start with a little history, shall we?
$GE
, GENERAL ELECTRIC CO / H1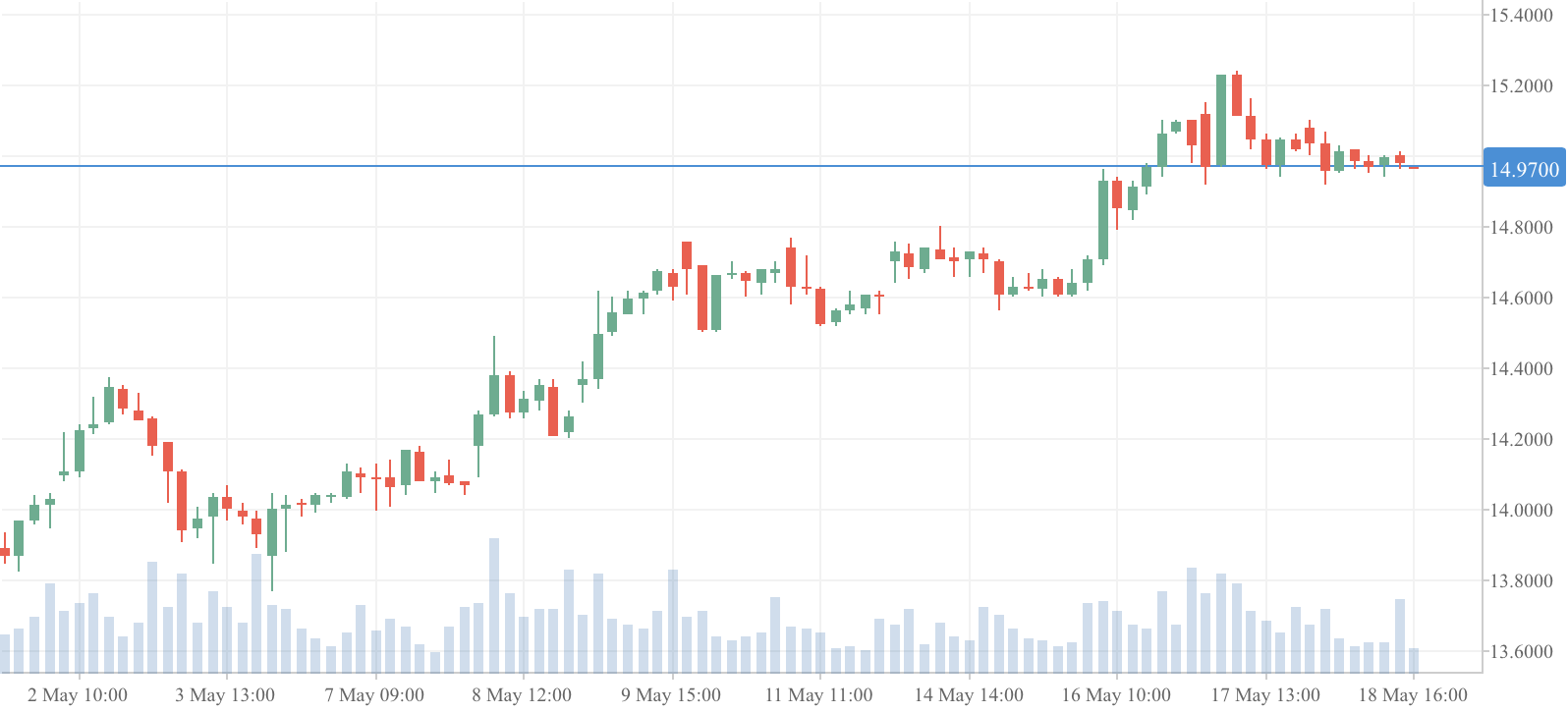 On this day in 1758, 10-year-old Mary Campbell is abducted from her home in Cumberland County, Pennsylvania, by Lenape Indians; she becomes an icon of the French and Indian War and backcountry experience. After her abduction, Campbell lived among the family of Chief Netawatwees in the Ohio Valley. In October 1758, the British and the Indians living in the Ohio Valley, including the Lenape, signed the Treaty of Easton, which temporarily brought peace to the Pennsylvania frontier, in exchange for British departure from the region. Mary Campbell was returned to a European settlement at age 16 in the famous release of captives orchestrated by Colonel Henry Bouquet at the conclusion of Pontiac's War in November 1764. Mary wed in 1770 as colonial protests became violent and gave birth to seven children as her home, Pennsylvania, was reborn first as a state independent of Britain and then as part of a new nation.
Also-
On this day in 1940, a "special unit" carries out its mission-and murders more than 1,500 hospital patients in East Prussia. Mentally ill patients from throughout East Prussia had been transferred to the district of Soldau, also in East Prussia. A special military unit, basically a hit squad, carried out its agenda and killed the patients over an 18-day period, one small part of the larger Nazi program to exterminate everyone deemed "unfit" by its ideology. After the murders, the unit reported back to headquarters in Berlin that the patients had been "successfully evacuated."
And-
on this day in 1927, American pilot Charles A. Lindbergh lands at Le Bourget Field in Paris, successfully completing the first solo, nonstop transatlantic flight and the first ever nonstop flight between New York to Paris. His single-engine monoplane, The Spirit of St. Louis, had lifted off from Roosevelt Field in New York 33 1/2 hours before.

Starbucks with a new policy and my son and I put this to the test about a week ago. We had lunch at an outdoor Starbucks area after purchasing our food down the street. Nobody bothered us and we enjoyed spending some time together. $SBUX

$GE making a move to sell its transportation business. I am still not interested in the stock.
Still seeing Bitcoin listed in the Futures section along side Gold and Crude. Has Bitcoin earned this?

It's not even 7:30 a.m. in my neck of the woods and Shock Exchange, a blogger and author featured here on Seeking Alpha, has had 5 articles published...TODAY. Are you managers and editors kidding me with this? Shock Exchange has a 51% success rate with his ideas and these idea have returned 0/1% since 2009. (TipsRank.com ratings) Why on Earth would this author have FIVE articles published in one day? What is this author brining to the readers of SA? 51% success rate and 0.1% return aren't exactly glittering stats. I deserve better. The readers deserve better.
Have a great day everyone. Stay safe, sage, and sane out there.

Excelsior!
Via deercreekvols