Weekend Research - January 18-19 2020, Ahead of MLK Day
Tech
We did it. $AMD surpassed the $50 at $50.93, as members predicted. ~100 voted.
$AMD
, Advanced Micro Devices, Inc. / H1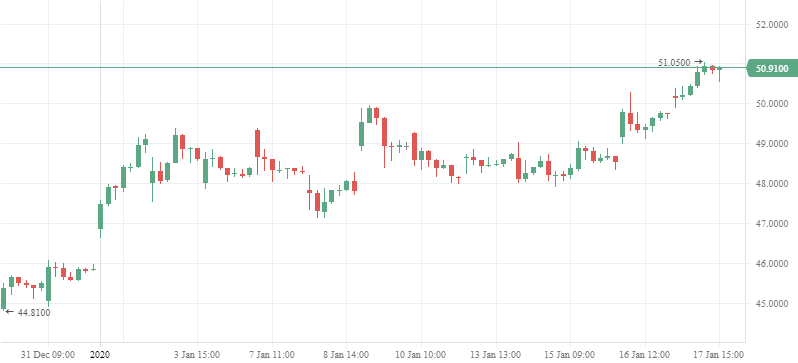 $IBM kicks off earnings reporting when it reports on Jan. 21.
$IBM
, International Business Machines Corporation / H1
$MU got a buy call.
Biotech
Analysts grew sour over this group's long time pick, $REGN Regeneron with a 'hold' call.
$BIIB Biogen received a 'sell' call.
$BHC Bausch reports results on Feb. 19. BHC picked at $12 - $15 and my PT of $30 requires updating:
$BHC
, Bausch Health Companies Inc. / H1