What Will Cloudera Stock Close At?

14 march
Cloudera reported quarterly results that are lower than consensus. The outlook is not so great. But you do not go from zero to 100 in 4 months. $CLDR is down 14% at the moment.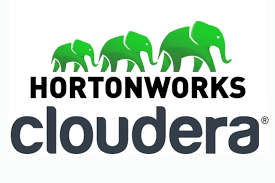 CLDR management is building a really scalable viable long term business here.
Further, the company is:
on-track to grow at least 20% per year, as confirmed on earnings call.
Operating cash flow guidance of 10% in 2020 is related to one-time accounting things
real current OCF seems on-track for 17%
CLDR does not face much pricing pressure. Its main competitor is gone and now it must realize cost synergies.
Look at the investor presentation here:
The core product is open source while the SDX and operations components are not. Therefore, look for revenue realization from customers over time.
What will CLDR stock close at this week?
Down? Agree.
Up? Disagree.