Wednesday Morning Trades for February 11, 2020
If MSFT goes to 200 by this Friday I will use Bing and Edge browser only for the rest of my life.
$MSFT
, Microsoft Corporation / H1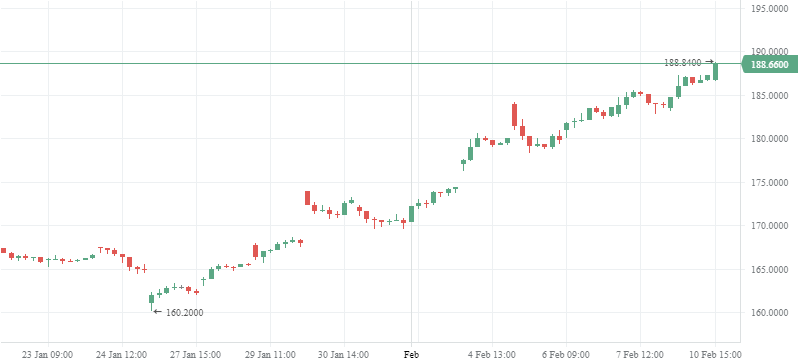 Trade:
Hold $MSFT and $SPCE calls until the dip on Friday. The buy at a discount on Monday's pump.
What happened to Facebook $FB? Analysts have that much sway?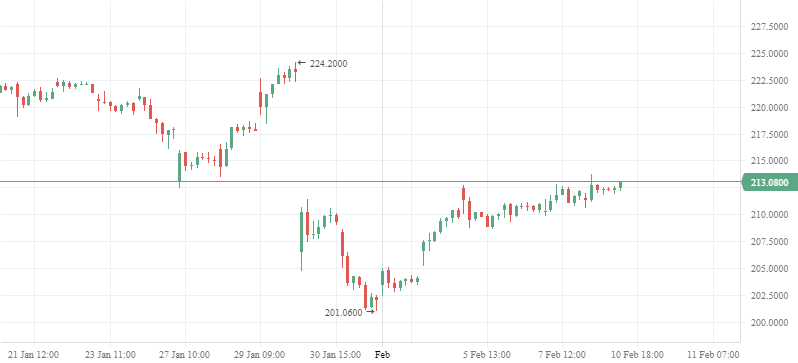 Sprint did it $S. Merger will happen with $TMUS. Sprint stock is $7.85 pre-market.
$S
, Sprint Corporation / H1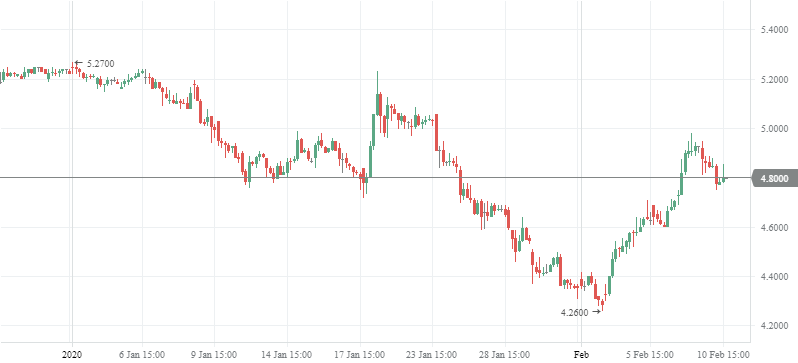 ...
Futures looking like they may be bright enough for shades! Nice way to start the day. Crude up 1.4%. Gold down fractionally and King Midas has "no comment." Bitcoin down slightly but remains close to the $10,000 All Important level for no reason at all.

Sprint up on news that the T-Mobile merge is a go. Not sure of the coverage area in my neck of the woods, but would be willing to look at the possibilities.

Samsung back in the game with the Galaxy Z Flip. It appears to be a foldable phone. I guess the name "Flip" had me thinking that the old flip phones were making a comeback. Don't call it a comeback, I've been here for years!

Nice to see Boeing in the news. I don't think I get enough coverage of Boeing. Boeing news is brought to you by Boeing, of course.

Elon Musk remains excommunicado.

Nothing on Tesla today? Give it some time. Seems that Mr. Musk is excited about SolarGlass and having workers return to Tesla Shanghai. 🔥🔥🔥

Forever 21 is moving forward with a sale to a group of buyers that includes its biggest landlords - Simon Property Group and Brookfield Properties - as well Authentic Brands Group, after no rival bidders qualified to challenge the offer. Not sure of the interest level of this news, but thanks for the update.

Found her! And so it begins- Elizabeth Holmes, founder of the disastrously failed blood testing/scam startup Theranos, is trying to have charges against her and former company president Ramesh "Sunny" Balwani thrown out on the grounds they're "too vague" and leave prosecutors too much room to cherry pick evidence. Fraud charges may be thrown out, but Massive Fraud charges will stick, according to my sources.

Two million Spectrum customers across the Northeast found themselves without cable television and internet services for hours this weekend. Winter storm damage fiber optic cables, so it seems. Glad my family and I were in the greater Atlanta are for the weekend. No Spectrum issues to worry about. No comment from NY Governor Cuomo, who has been critical of Spectrum in the past. NYC did not lose cable or internet service so all is good in Albany.

Southwest Airlines is asking passengers to report any "unwelcome behavior" on their airplanes to the flight attendants on duty. Wish Delta had the same approach as I spent 2 hours having my seatback kicked by a youngster with parent who were asleep. Nice! Good to see Southwest taking some action on what seem to increasing reports of such behaviors.
Notes via user dcv