Friday Morning Chatter for September 20, 2019
Tesla News- With the Porsche Taycan about to compete with Tesla in the marketplace, Elon Musk has decided to compete with Zuffenhausen's finest on the track. After a Taycan Turbo set a record for fastest EV around the Nürburgring Nordschleife in just 7 minutes and 42 seconds, Tesla is scrambling to best that with modified Model S P100D prototypes that Musk says will eventually become a production model. A Ring record attempt could come any day from Tesla — but not today, when Nürburgring videographers caught the Taycan lapping the Model S not once, but twice as the Tesla sat broken down awaiting a tow. Can't compete when your car breaks down, so it seems. (From Google Finance this morning)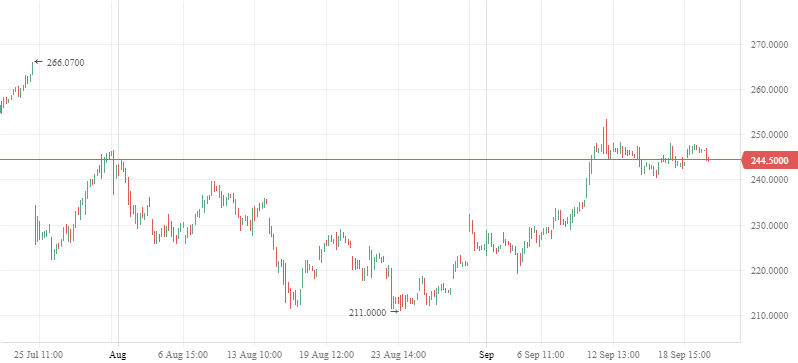 Reports that the new iPhone will be a key sales driver for the tech giant heading into the holiday season, with JPMorgan expecting iPhone 11 shipments to reach 184M units in 2019 and 195M units in 2020. Where are the reports from analysts about why the iPhone 11 would fail? You know the "secret" insider manufacturing supply information that always comes out before a new iPhone hits the market. Strangely quiet now.

Amazon placed an order for 100K electric delivery vehicles from Rivian. Prototypes of the new vans are expected to take to the road next year, with the entire order being deployed within five years. Competition in the EV market? You bet there is.

$AMZN
, Amazon.com, Inc. / H1
Beyond Meat appointed Sanjay Shah as Chief Operating Officer effective yesterday, September 18. He joined the firm from Tesla where he was SVP of Energy Operations.

$BYND
, Beyond Meat, Inc. / H1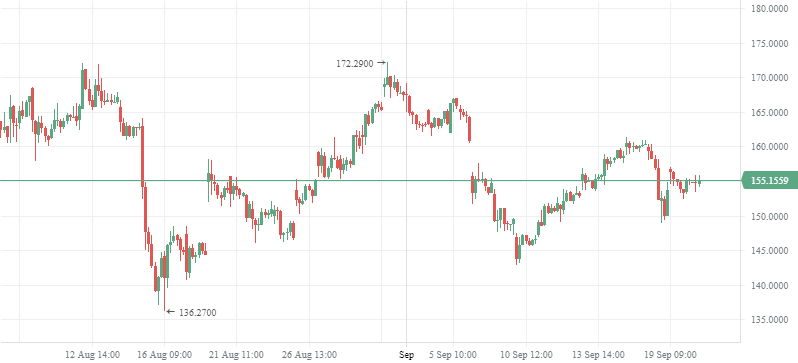 Vaping continues to be in the headlines. Vaping-related illnesses have so far sickened 530 people, according to the CDC, with more than half of those patients under the age of 25. Huge problem in high schools and I see it every day. Not sure if banning flavored vape juice will be the answer, but it is a step in the right direction. Would be nice to see the age restrictions applied in stores, IMO.

General Electric CEO Larry Culp is "a star [who] knows how to run a business. He is fantastic," activist investor Nelson Peltz gushed yesterday at the CNBC Institutional Investor Delivering Alpha conference in New York. Nice to see that Mr. Peltz thinks so highly of Mr. Culp.
$GE
, General Electric Company / H1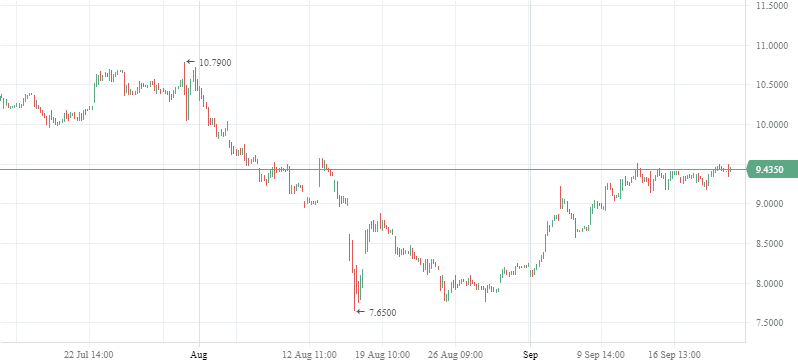 Above notes via user DCV.

Ed notes: Beyond Meat lost a major supply deal with Tim Hortons. Tims will only supply in Ontario, Quebec only.