Tonight's Action list for Tuesday, September 18, 2018
$AMD topped the most actively traded stock on Mon., Sep 17. Are you holding? The sell-off approaches or it doesn't. But this is certain: $INTC is falling behind AMD.
$AMD
, ADVANCED MICRO DEVICES / H1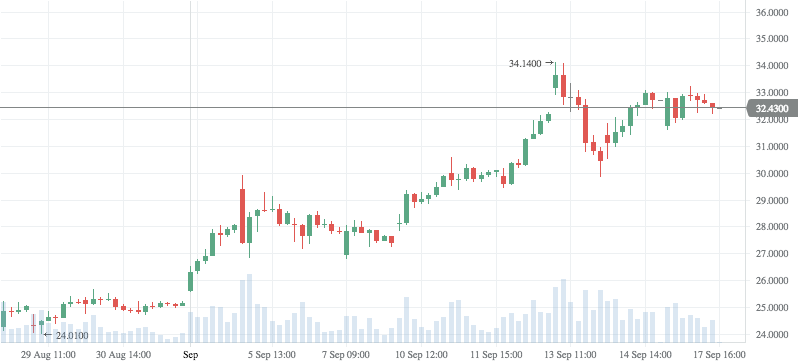 $TWTR dipped 4%. The entry point is approaching. Wait a bit longer.
$MU is the semi tech play of the week ahead of the ER this Thursday.
china-stocks are in free fall: JD.com fell 5%. More downside to follow. The storm in China-listed stocks will end soon. Time the entry point accordingly. $JD. See $MOMO, $IQ also (sell).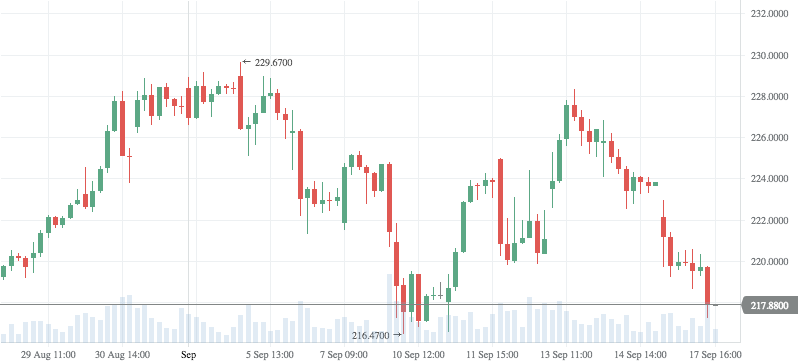 Widely-held $BABA also fell and may re-test the yearly low of around $152. Great company, bright prospects, 49x P/E is a little pricey.
$BABA
, ALIBABA GROUP HOLDING-SP ADR / H1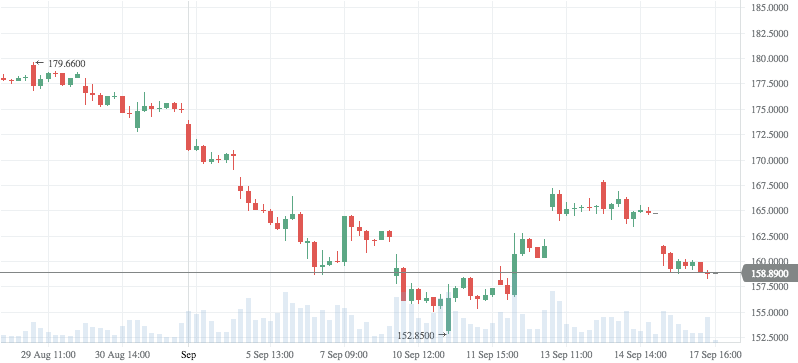 In the biotech space, $OPK, this month's pick of the month, rose 15%. Accounting uncertainties could weigh on the stock.
$TEVA gave back its gain at the $24+ stock price. Buy the dip.
What are your trades?
Share them below.