Let's Start with a little History for Friday, May 18, 2018
Let's start with a little history, shall we?

On May 18, 1920, Karol Jozef Wojtyla is born in the Polish town of Wadowice, 35 miles southwest of Krakow.Wojtyla went on to become Pope John Paul II, history's most well-traveled pope and the first non-Italian to hold the position since the 16th century. After high school, the future pope enrolled at Krakow's Jagiellonian University, where he studied philosophy and literature and performed in a theater group. During World War II, Nazis occupied Krakow and closed the university, forcing Wojtyla to seek work in a quarry and, later, a chemical factory. By 1941, his mother, father, and only brother had all died, leaving him the sole surviving member of his family. Pope John Paul II is remembered for his successful efforts to end communism, as well as for building bridges with peoples of other faiths, and issuing the Catholic Church's first apology for its actions during World War II. He was succeeded by Joseph Cardinal Ratzinger, who became Pope Benedict XVI. Benedict XVI began the process to beatify John Paul II in May 2005.
Also-
Mount St. Helens in Washington erupts, causing a massive avalanche and killing 57 people on this day in 1980. Ash from the volcanic eruption fell as far away as Minnesota. The 24-megaton blast demolished a 230-square-mile area around the mountain. Geologist Dave Johnson was the closest to the eruption when it blew. He was on his radio that morning and was only able to say, Vancouver, Vancouver, this is it! before his truck was pushed over a ridge and he was killed. Mount St. Helens went from 9,600 feet high to only 8,300 feet high in a matter of seconds.
And-
On this day in 1896, in a major victory for supporters of racial segregation, the U.S. Supreme Court rules seven to one that a Louisiana law providing for "equal but separate accommodations for the white and colored races" on its railroad cars is constitutional. The high court held that as long as equal accommodations were provided, segregation was not discrimination and thus did not deprive African Americans of equal protection under the law as guaranteed by the 14th Amendment. In 1954, Plessy v. Ferguson was struck down by the Supreme Court in their unanimous ruling in Brown v. Board of Education of Topeka.

Fujifilm plans to "file a damages lawsuit as soon as possible" against Xerox $XRX) for unilaterally scrapping their $6.1B takeover agreement. Xerox ditched the deal this week in a settlement with activist investors Carl Icahn and Darwin Deason, who opposed the takeover by Fujifilm. I wonder if Icahn or Deason will be named in the lawsuit?

$XRX
, Xerox Holdings Corporation / H1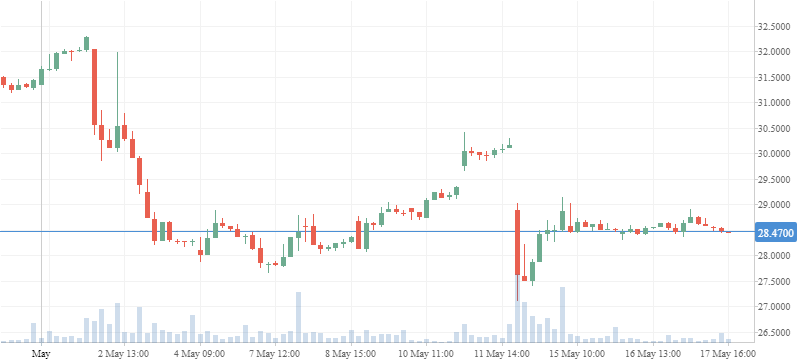 Would appreciate an update on how Tesla's Model 3 production is going. Elon Musk said 6,000, not 5,000 cars per week. How is that going? How about the Tesla Semi? Do the companies who put in orders and money down get their deposits back? $TSLA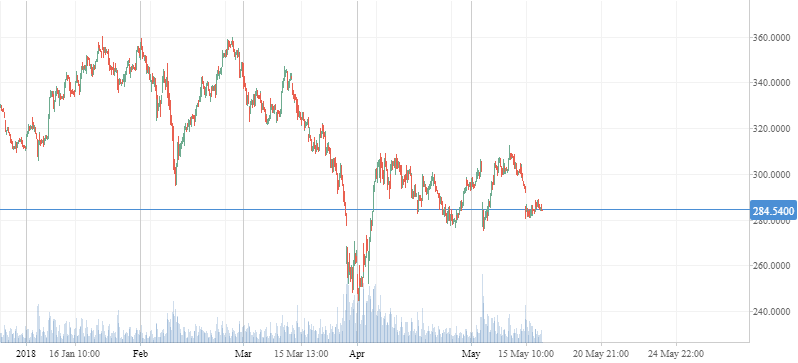 This is the day The Lord has made. Let us rejoice and be glad in it.

Where is Jon Corzine and will MF Global look to scoop up Cambridge Analytical parts?

Where is Marissa Mayer and how nice to see after all her time at Yahoo and the billions of dollars she spent, not much has changed on their website.

Have a great day and wonderful weekend everyone. Stay safe, sage, and sane out there.

Excelsior!
Above, via @deercreekvols
Hot Biotech Stocks on Watch
Crispr Therapeutics is up after its presentations. More to follow. H/T to a fellow value stock member for picking $CRSP
$CRSP
, CRISPR Therapeutics AG / H1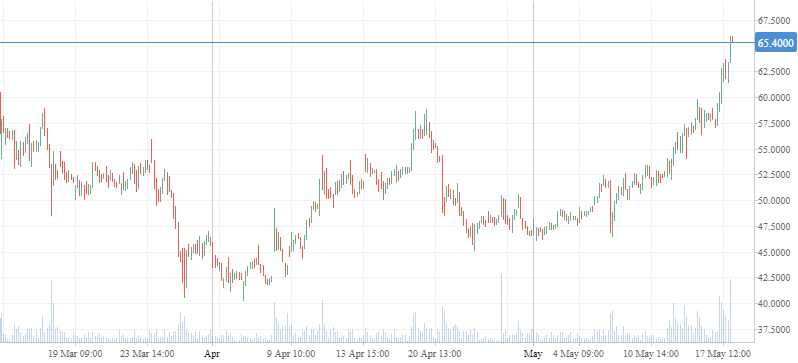 Tandem $TNDM, a diabetes medical equipment supplier, is about to break above the $1bn market cap:
$TNDM
, Tandem Diabetes Care, Inc. / H1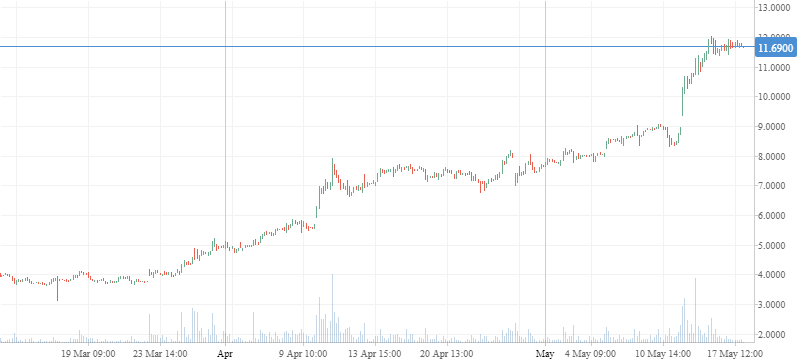 Since publishing a 30% upside case, Regeneron $REGN is up 6.7 percent on the week.
Regeneron reported solid clinical numbers for eczema treatment for adolescents to no surprise. Conjunctivitis, a side-effect risk, was still observed.
Valeant $VRX is headed to $29+. PT raise to follow.
Teva Pharma $TEVA is worth $30+ but let's get to $25 first.

Technology
Another day, another upgrade. Analysts are slow.
Value Stock members got the memo on buying $AMD well-ahead of the solid ER.
A no-brainer.
AMD is headed to the moon. The analyst set an $18 PT. Sorry, $GS and others who got the call WRONG.
$AMD
, Advanced Micro Devices, Inc. / H1