Tuesday's Trades as Market Stays in the Green
Carnival
$CCL
is up ~ 40% or so in the last two days. Those who bought at the bottom did well.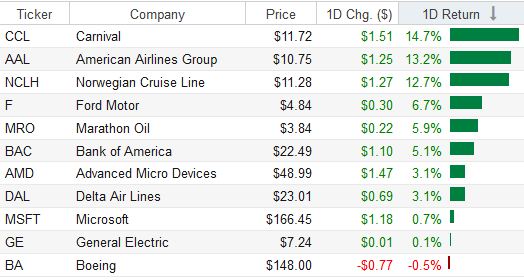 Run your own daily screeners
on Stock Rover here
!
$NCLH Norwegian rose along with $AAL American Airlines. The speculation on travel stocks is ON. Until it does not work.
Boeing $BA is holding up remarkably well despite losing big deals. Sell.
Not a single sector lost money today. Oil continues to trend higher: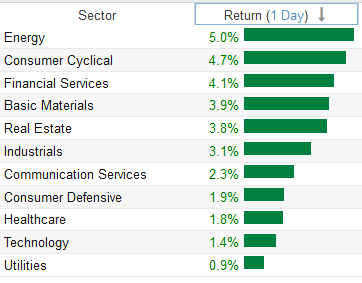 $MSFT Microsoft traded mostly flat despite the market's big gains today. That is disappointing. This is the only software stocks in play this week.
Is this a dead cat bounce? Or is the stock market on a full rebound? Fundamentally, $4T plus more are in the markets. Unemployment will reach 30% or so. And Japan is pumping $1T as it declares an emergency.