Pre-Weekend Moves for Friday, November 9, 2018 as AMC and Activision (ATVI) Plunge; Disney Stock Rises
Pre-Weekend Moves for Friday, November 9, 2018
$ATVI Activision imploded in after-hours trade after the company narrowly missed consensus forecast on revenue. EPS was guided lower, too.
As I posted earlier this week, ATVI is out of touch with its customer. That Diablo 3 mobile announcement. Tasteless.
$ATVI
, ACTIVISION BLIZZARD INC / H1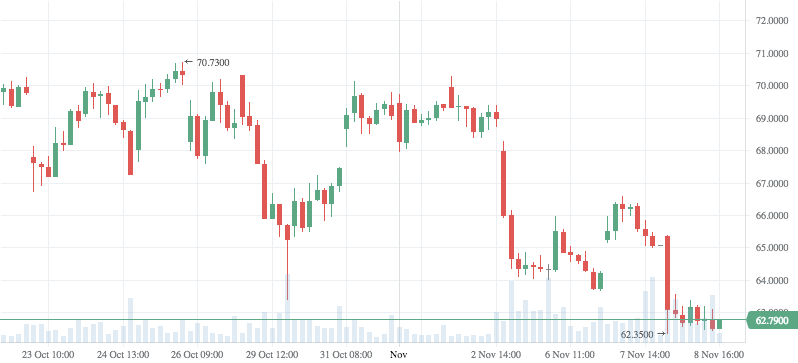 Should speculators really act surprised over $ATVI? The CoD launch was priced in but the stock acted weak for weeks ahead of the ER. $EA underperformed also.
$DIS Disney is a champ. Revenue sharply sailed past estimates by hundreds of millions.
$DIS
, WALT DISNEY CO/THE / H1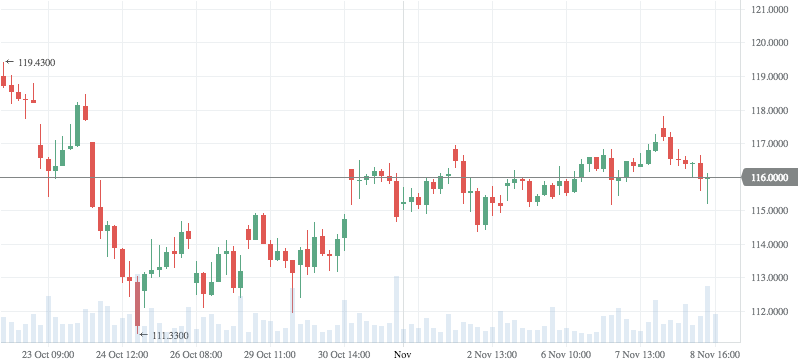 $DBX Dropbox is back. After a rough quarter last round, the company reported strong results.
$AMC completely missed analyst targets. Rough. It's the MoviePass wannabe and that did not pay off. Investors got tricked.
$AMD is still toying with both bulls and bears. The stock fell on the day but is holding the $20 - $21 level. Bulls are willing to pay the premium.
$AMC
, AMC ENTERTAINMENT HLDS-CL A / H1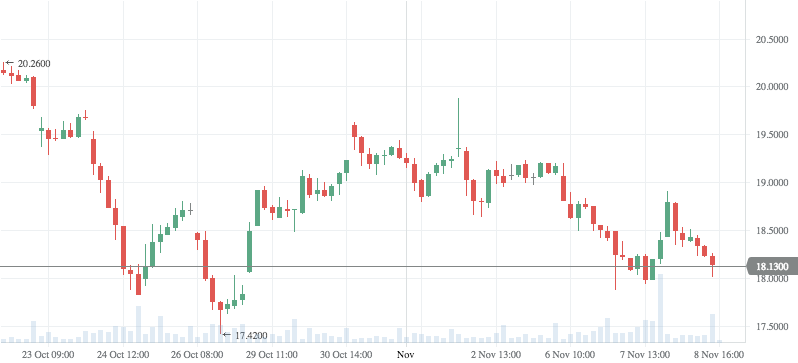 Himax $HIMX slumped. Badly. The pre-announcement did nothing to prevent the selling. Buy the dip? 3D sensing is dead. So is $QCOM stock.
$HIMX
, HIMAX TECHNOLOGIES INC-ADR / H1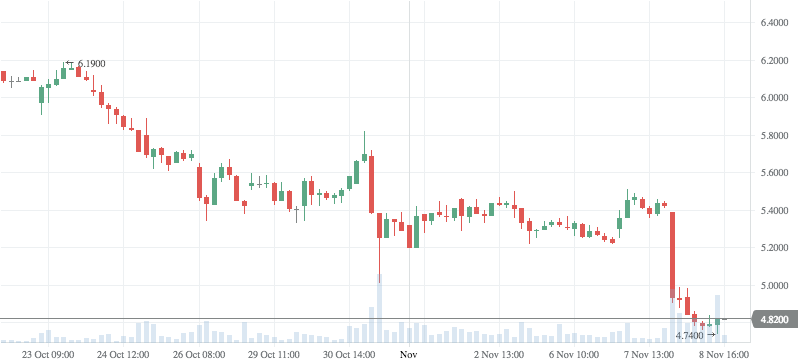 Incidentally, $QCOM will not win against $AAPL. That money's gone. The loss is not priced in the stock yet.
What are you trading on Friday? Do you hold Activision stock?