Thursday's Trades for May 24, 2018 as Markets Erase Losses
Down, then up, on May 23. A good reversal today.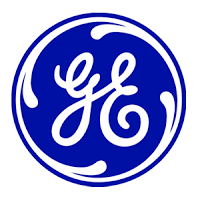 Just when it looked as though General Electric $GE bottomed and would coast towards $20/share @ $15, the CEO did not confirm or deny a dividend cut, sending the stock down over 7 percent. Much of May's gains were wiped out. Is GE a buy or is it dead money? Comment below. My guess: range-bound trading stock from $12 - $15.
$GE
, General Electric Company / H1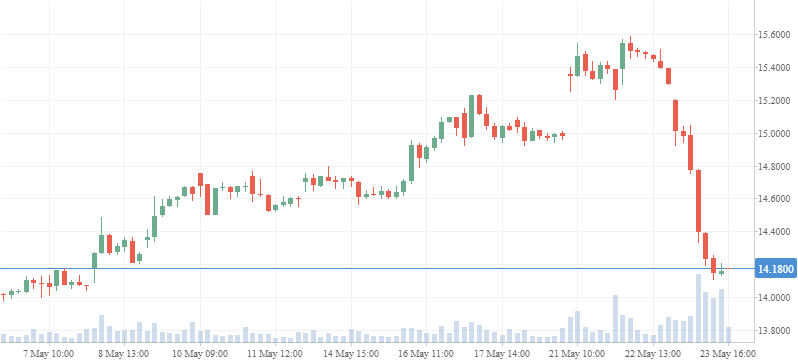 Micron $MU continued is march higher. Kudos to traders who recognized the upside and bought back the stock at a higher price. $60 approaching.
$MU
, Micron Technology, Inc. / H1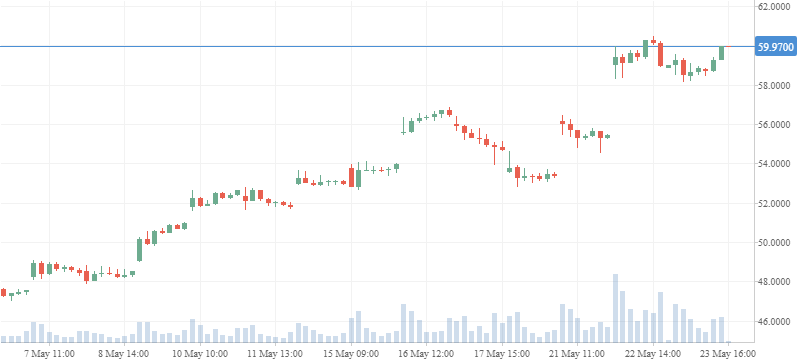 HP Enterprise $HPE issued a light outlook for 2H. Buy the dip at a 10.5% discount? Or avoid anything HP?
$HMNY continued its path to $0. Stocktwits are suckers. They bashed me for warning them about the pump and dump. Should have bought puts.
-But-
AMC Entertainment $AMC is unraveling and giving up those gains. Traders may still move to $T and $TWX to play the merger trade.
$AMC
, AMC Entertainment Holdings, Inc. / H1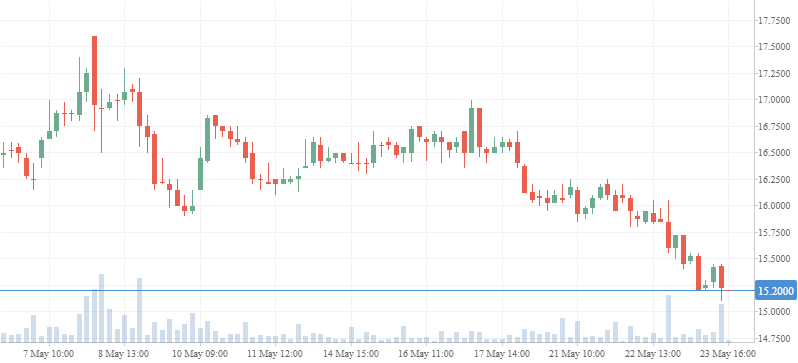 $NXPI was all over the place. Hold strong. The deal is done. China's going to approve it, if not waver. ZTE's losing billions right now and China must do something to build trade relations with the US.
$NXPI
, NXP Semiconductors N.V. / H1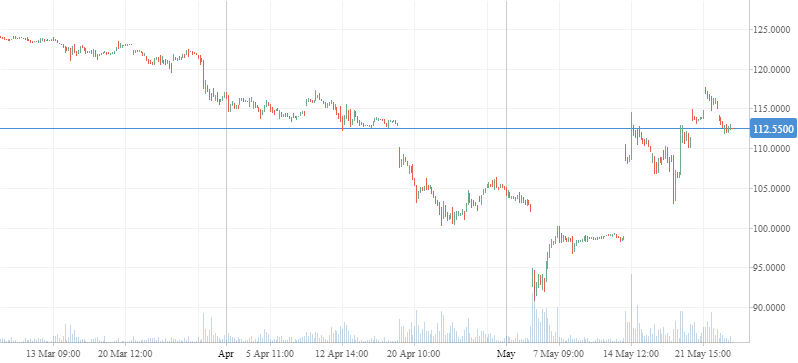 $AMD held $13. Finally. Now, those holding since $15 may average down.
Microsoft $MSFT is inching towards $100. It will get there. Makes no sense that $ORCL, $ADBE, $AMZN, $CRM are all worth more.
What are you trading tomorrow? Post your moves below. Pings and shares to over 825 members.
Now Read These: