Tonight's Move for Tomorrow, Tuesday, September 25, 2018
$GE continued spiralling lower. 2018 is like 2019 for this firm. $10 next? $5?
$GE
, GENERAL ELECTRIC CO / H1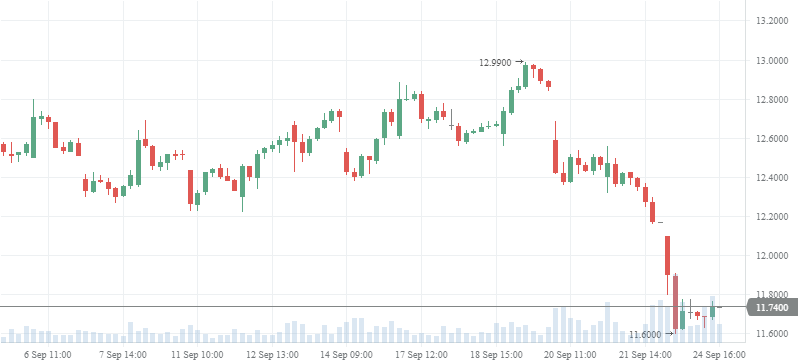 $CMCSA fell 6% after it bought Sky for $40B. Overpaid. Comcast isn't $T and TimeWarner.
Boring $NWL fell further. Down 6.4%. Molson $TAP is out of favor. Avoid both.
$AMD PT $40. I said this already months ago. Analysts are finally catching on that AMD is beating Intel $INTC.
$MU.
Poor JD.com. $JD. Avoid.
Poor $BABA. Hold.
Watch $IQ.
Avoid $MOMO, though it's holding up compared to JD.