What Will Teva close at?
$TEVA shook out bulls as shorts piled on the stock. The Opiod settlement is not yet complete. The stock fell in the $8.25 level intra-day:
$TEVA
, Teva Pharmaceutical Industries Limited / H1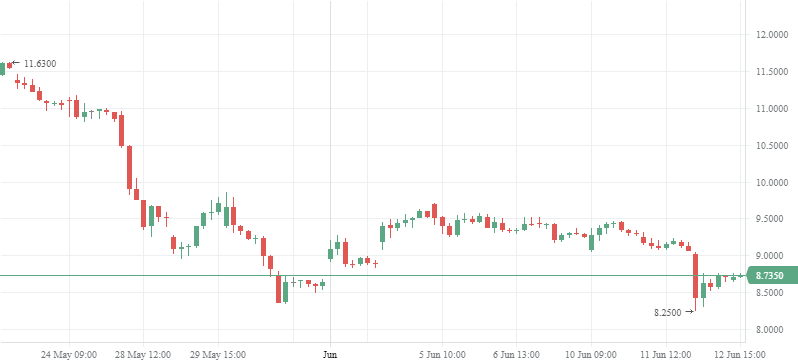 Per simplywall.st, the stock is worth FAR more than the recent stock price:

What Will Teva close at by the end of the month?

Above $8.73 (to say $10)? Agree.
Below $8.73 (to $5 or so). Disagree.
Related:
Endo Intl $ENDP is in free-fall on the generic drug pricing pressure and on opioid litigation.
Voting is over
Waiting for


the right answer