Why Markets Suddenly Tanked on Tuesday May 12, 2020
Head over to T2BF first.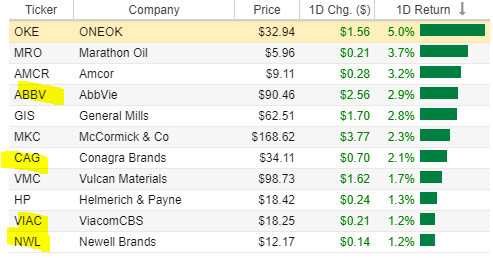 AbbVie $ABBV is up post - Allergan $AGN deal. Good buy and HOLD forever stock on the T2BF platform.
$NWL and $VIAC are value plays.
$AMC, which nearly doubled in the last few days, doesn't get much analyst attention. The average price target is $3.33:

Via tipranks.
CREATE a stock rover filter builder first.