Thursday Stock Talk for Feb 20, 2020
Futures are a little cloudy this morning. No need for shades, although they are always handy. Crude and Gold up fractionally. No comment from King Midas today. Bitcoin down big. Dropping over 5% and below the All-Important $10,000 for no apparent reason. How typical of Bitcoin. Still curious as to why Bitcoin appears alongside Crude and Gold each day.
China with additional stimulus to combat the effects of coronavirus on the market. Interesting approach. I would say that coronavirus is more than a threat at this point. Keep in mind that the world's biggest shipper sees cornonavirus peak. What? Seriously? A.P. Møller-Mærsk CEO Søren Skou has an opinion on the virus and this is newsworthy?

Where is the news this morning? Victoria's Secret to go private. SmileDirectClub is in trouble. Is this because I was critical of pop-up ads for Premium Services?

Let's get to some stock news.

Elon Musk is excommunicado. The Continental is closed to him.

$TSLA rocketed higher yesterday and broke through the $900 level. It is all about share price with $TSLA. Fundamentals make no difference. It appears that analysts "acknowledged" Tesla's energy business and this is the reason the stock jumped higher. I guess that analysts missed the report on what McAfee researchers were able to do to a Tesla with some tape on a speed limit sign. Misreading a 35 mph sign as 85 mph and accelerating to 85 shows some "weakness" with Tesla's driver's assist programming. No OTA patch to fix this and no coverage on WSB. A shame.

More EV news: Zero Motorcycles has announced a new all-electric motorcycle with abundant range, spine-bending performance, and a riding experience the California company likened to riding in a Gulfstream jet. Abundant range sounds interesting. It seems that abundant is code for up to 200 miles. Have no fear EV motorcycle enthusiasts, the batter will charge from 0 to 95% in an hour and the starting cost is $19,995.

Boeing news? Here you go: Great Diamond Partners LLC acquired a new position in shares of Boeing Co. during the fourth quarter, according to the company in its most recent filing with the Securities & Exchange Commission. The firm acquired 103 shares of the aircraft producer's stock, valued at approximately $33,000. This is really a piece of actual news on $BA. Great Diamond Partners buys 103 shares and this is really news.

$BA
, Boeing Company (The) / H1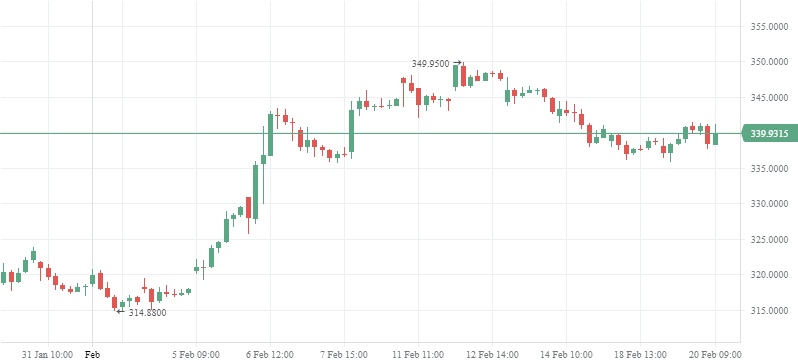 The long-rumored sale of E*Trade to a big Wall Street house is finally at hand, only it's not Goldman Sachs, but Morgan Stanley making the buy. Roger that. Had no idea that Goldman Sachs was in the running. Morgan Stanley CEO James Gorman: "We'll take on Schwab. We'll take on Fidelity ... This isn't about legacy-building; it's about getting [Morgan Stanley] ready for prime time." Prime time? Not sure what James Gorman is talking about, but it sounds like there will be cake in the Morgan Stanley break room today.

Japan's Seven & i Holdings is in exclusive talks to acquire Marathon Petroleum's Speedway gas stations in a ~$22B deal that could be announced as soon as next week. The company, which runs the 7-Eleven convenience store chain, said in a statement it has not decided on any acquisitions, but it did not deny the Bloomberg report. Not sure how 7-Eleven stores are doing in your neck of the woods, but they are almost all closed around me. Maybe this means that Speedway might be coming, or not, to an area near me.

The oil and gas industry practice of burning surplus gas from oil wells has reached levels not seen in Texas since the 1950s, according to a new report released by Texas Railroad Commissioner Ryan Sitton. With an average of nearly 23.4M cf/day of gas flared in 2018, Exxon Mobil burned the most gas, but the company produced more than 181K bbl/day of crude during that year, giving it a relatively low flaring intensity score of 0.13, according to the report. Low flaring intensity scores are a good thing. Continental Trend Resources was the most flaring intense company operating in Texas, whose 2.93 score was the result of producing 62 bbl/day of crude and burning 181K cf/day of gas. High flaring intensity scores are not a good thing.

Apple will likely miss its schedule for mass producing the lower-cost iPhones due to the coronavirus impact, according to Nikkei Asian Review sources. Mass production of the iPhone SE successor was supposed to start by the end of this month, but the start date could now be pushed back into March. Apple has had no comment on these "reports." $AAPL is down fractionally premarket.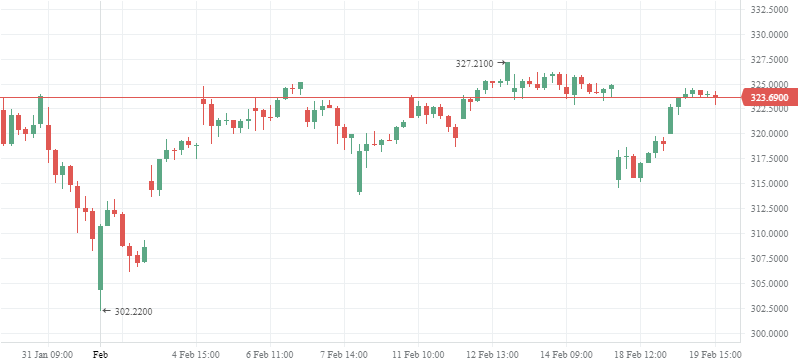 notes via user dcv.