Thursday's Moves for May 23, 2019
$QCOM Qualcomm dove 12%+ as a judge sided with the FTC against it. Qualcomm will fight. Did you buy QCOM stock on the cheap?
$NIO is headed sub $4 ahead of the next earnings report. Avoid. It is losing money badly. China demand for EV is down because the trade war hurt consumer demand for high-end goods.
Alibaba $BABA lost all of 2019's rally..almost…still up 19% but the 12% monthly drop is worrying. Avoid BABA and especially BIDU. For now.
$TWTR Twitter will trade at $40-$5 next. The company is testing the idea of adding more ads per tweet. More ad dollars. More revenue.
Are you buying retail? $KSS and $JWN each lost 10% or more in the last day.
In resources, $FCX is sub $10 next. Look at $OLN and $CHK for deals, too.
$FCX
, Freeport-McMoRan, Inc. / H1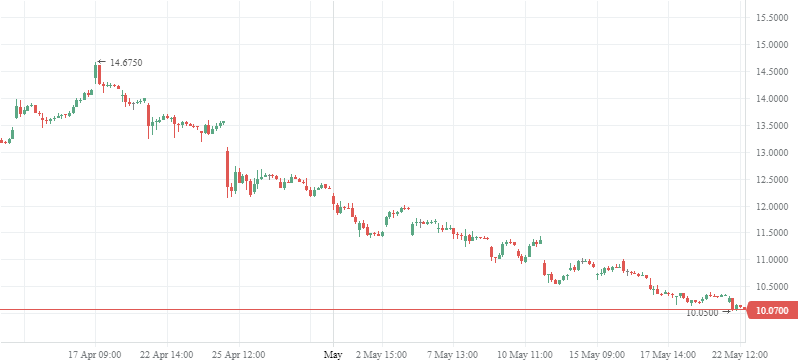 Drug stocks are still on sale. Look at $MNK, $AGN, $AMGN.
What are your trades for tomorrow?