Today's Stock Talk
Hasbro and Disney announce a multi-year renewal of strategic merchandising rights related to the expansive Marvel and Star Wars franchises. The Star Wars license agreement includes the rights to toys and games based on entertainment like Star Wars: The Clone Wars and The Mandalorian. The deal will also include rights to the popular Baby Yoda character who is called The Child on the show.

Elon Musk is excommunicado. The Continental and all related services are closed to him.

Telsa in the news to end the week. German courts have given the grünes Licht to Tesla to clear 220 acres of forest for "Giga Berlin." How exciting! How about an update on how Giga Shanghai is being effected by the coronavirus? How has this not been factored in to the rocketing stock price of $TSLA. It is all about stock price after all. Still nothing on what McAfee researchers were able to do with a speed limit sign and some tape? Hervorragend!

Seltzer update is brought to you by AB InBev. White Claw holding on to a 60% market share. Wow. That's impressive. My wife reminds me that she started drinking White Claws before they were considered "cool." She has yet to try BudLight Seltzers.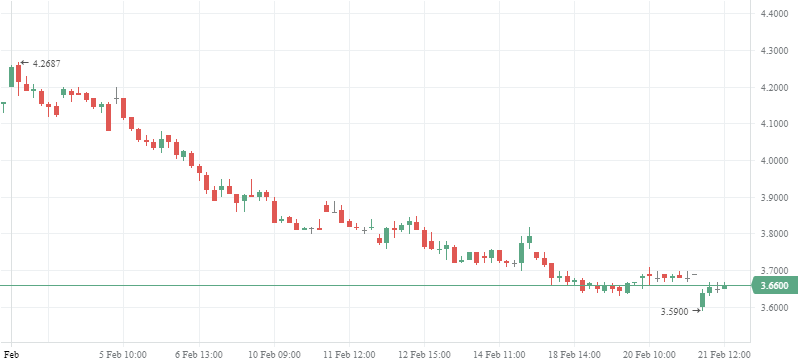 Twitter could start labeling lies and misinformation from politicians and public figures. Not sure who would fall into the "public figures" category and also wonder why the word "could" is being used. Does this mean that Twitter may not label lies and misinformation, but if they wanted to, they have the ability? Either do it or don't do it. Is Elon Musk a public figure and will this new labeling lies and misinformation be retroactive or just on current Tweets?

Domino's Pizza up over 25% on strong profit and dividend boost. I like the Cheers/Norm commercial they are running. Very well played.

Sears, which was rescued from liquidation in a $5.2B takeover a year ago, has scored a fresh $100M financial lifeline from hedge fund Brigade Capital Management. I wonder if anyone at Brigade Capital Management stopped to ask "why?"
notes via user dcv.