Let's start with a little history, for Friday, November 9 2018
Let's start with a little history, shall we?

On this day in 1938, in an event that would foreshadow the Holocaust, German Nazis launch a campaign of terror against Jewish people and their homes and businesses in Germany and Austria. The violence, which continued through November 10 and was later dubbed "Kristallnacht," or "Night of Broken Glass," after the countless smashed windows of Jewish-owned establishments, left approximately 100 Jews dead, 7,500 Jewish businesses damaged and hundreds of synagogues, homes, schools and graveyards vandalized. An estimated 30,000 Jewish men were arrested, many of whom were then sent to concentration camps for several months; they were released when they promised to leave Germany. Kristallnacht represented a dramatic escalation of the campaign started by Adolf Hitler in 1933 when he became chancellor to purge Germany of its Jewish population.


Also-
On this day in 1872, a fire in Boston destroys hundreds of buildings and kills 14 people. In the aftermath, the city established an entirely new system of firefighting and prevention. The fire also led to the creation of Boston's financial district. Boston's officials realized that their fire-prevention efforts had been ineffective and, in the aftermath of the disaster, began to revise and strengthen all of the city's fire laws and regulations. An inspection system was instituted and the local fire departments began to coordinate their efforts.


And-
On November 9, 1946, the second-ranked Notre Dame Fighting Irish and the first-ranked Army Cadets play to a historic 0-0 tie at Yankee Stadium in New York. Notre Dame-Army was college football's biggest rivalry, and more than 74,000 people crowded the stands. At a time when football tickets typically cost $1 to $5, many fans had paid scalpers as much as $250 for their seats. The game had been sold out since June. The two schools had played some exciting games over the years, but none was more thrilling than this one. The Irish had beaten the Cadets every year between 1931 and 1944, but then many of their best players and their coach, Frank Leahy, had gone off to war. As a result, by the mid-1940s Notre Dame was fielding a team of "kids and military rejects," as one player put it. Army's players, on the other hand, were in officer training school and thus didn't have to go overseas, so the Cadets went undefeated in 1944 and 1945. In 1944, they crushed their rivals at Notre Dame 59-0. The next year was almost as bad: The Irish lost 48-0. The team from West Point won the national championship both years, and outscored their opponents 504-35 in 1944 and 412-46 in 1945.
FDA cracking down on e-cigarette sales next week. Hopes are that this will decrease the use by underage users. "Vaping" is a growing problem in my neck of the woods. Interested to see how the new FDA regulations will affect this.

Disney $DIS with a strong report. We have held and added shares of Disney for years. A core stock in one portfolio.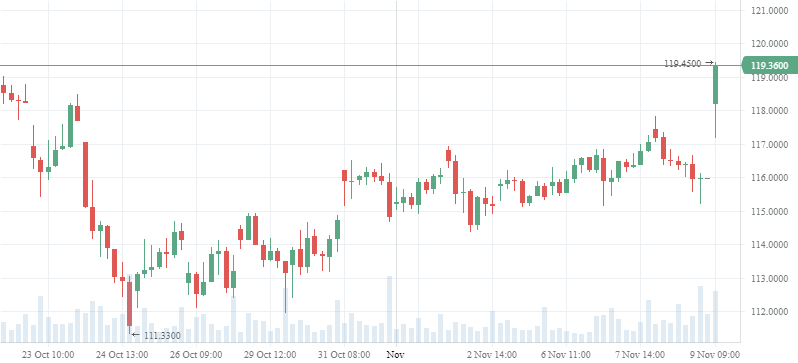 Yelp getting slammed pre-market. Would like to see more coverage when companies are reporting Quarterly results. Hertz up big pre-market. $YELP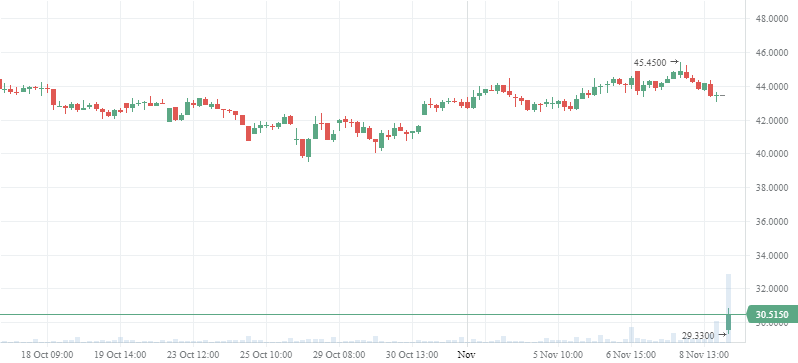 Where is Jon Corzine and will be be buying Coke energy drinks or Monster energy drinks for the staff?

Where is Marissa Mayer and is she really Secret Santa to Elizabeth Holmes?

Have a great day and wonderful weekend everyone. Stay safe, sage, and sane out there.

Excelsior!

Make your day a great one!
via @deercreekvols