When What ARKK Says And What It Does Doesn't Match
What is C.W. and her team at Ark Investing were up to? Findings.
On Tuesday, Cathie Wood said that she wouldn't be surprised to see "a bloodbath in the used car market," with valuations tumbling in the coming year into 2023 as prices that have surged because of supply-chain bottlenecks and a pop in demand recede. "We would submit that they might be looking at losses," Wood said, referring to internal-combustion-engine car companies that managed to outperform electric-vehicle manufacturers such as Tesla, which is considered the vanguard of the EV wave, last year.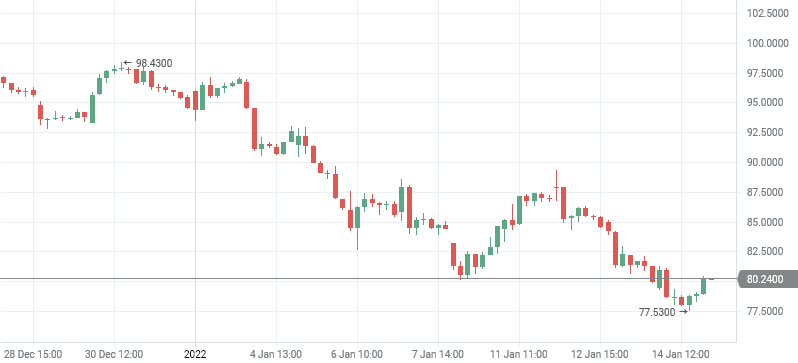 Wood said that one problem is that investors and analysts are being shortsighted and not thinking at least five years into the future. "They are not looking five years out…there's a lot of muscle memory dictating what's going on," she said of the flight out of some her popular disruptive innovation themes.
Ford and General Motors are up 18% and 6% year-to-date, respectively, far outpacing Tesla's 3% loss. That's a continuation of 2021 trends, with Ford surging 137% compared to Tesla's jump of 50% last year. "They soared on those electric vehicle announcements, think about that, that's ridiculous," Wood said, adding that electric vehicle sales represent only about 2% of traditional automakers' sales, while the rest are driven by gas-powered vehicles. "What if the other 98% or so are on their way out as the consumer preference shifts toward electric?" Wood asked.
AUMs are dropping. Her funds have lost in the neighborhood of 25-40% over the past year and she is still making predictions and is still convinced that "looking five years out" is a strategy. If this 5 year thing works, why was she unable to predict what would happen to her funds five years ago? She should have seen this coming.
AUM = assets under management.
Cathie Wood took all the credit when Ark Funds had a few winning years. Now that the losses are crushing her funds, she won't take any blame.
A good Head Coach or CEO would have credited the team for the wins and taken all of the blame for the losses.
Cathie Wood has done the opposite.
notes from user