Friday Notes - February 15 2019
Trending News headline last night read: Buffett's Berkshire takes stake in Red Hat, reduces Apple- I was shocked and worried that BH had cut it holdings in $AAPL. Turns out that they sold 1% of their stake and still have $AAPL stock valued at $39.4B. Not sure why reducing 1% was not included in the headline, but that was tricky.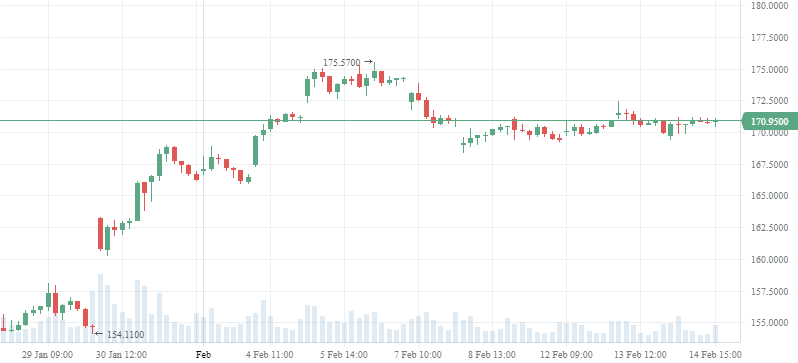 $AMZN Amazon is out of NYC and Governor Cuomo is furious. Not sure that the folks saying the $3B in tax incentives would be better spent in certain districts, but the $3B were tax incentives, not a pot of money for Amazon. The loss of between 25,000 and 40,000 jobs (Mr. Cuomo's estimates) is not good for The Empire State, which remains Open for Business. Yikes.

$JPM Coin will not be a fraud. Jamie Dimon has seen some benefits of cryptocurrencies, so it seems. Those darn earlier quotes can always come back to bite you, can't they?

Eddie Lampert in the news again today. Now he is out as Chairman of the Board at Sears. What is going on with Sears and Eddie Lampert? Does anyone know? Does anyone care?
Royal Dutch Shell getting into the lithium-ion battery packs powered by solar energy game and of course Tesla is mentioned in the update.

Speaking of Tesla $TSLA, when can we get an update on how their rushing cars to China is going? A few days ago, not only did I learn they were rushing cars to China, but I also learned the names of the ships carrying the cars! Talk about information. All the best to the crews of Morning Cindy and Emerald Ace as they are expected to arrive in China on Feb. 19th and 24th, respectively.

Canopy Growth +3.5% premarket after the company reported a 283% increase in quarterly revenue as marijuana became legal in Canada. $CRON is also up pre-market. Not sure if anyone out there is invested in the sector, but I am long $CRON and $ACB.
notes via deercreekvols