Pre-weekend Moves for Friday, December 13, 2019
Ciena $CIEN, a long time DIY Marketplace subscription pick (message me to get an invite, $$$) rose after posting another solid quarter. It rebounded from the last weak report.

$CIEN
, Ciena Corporation / H1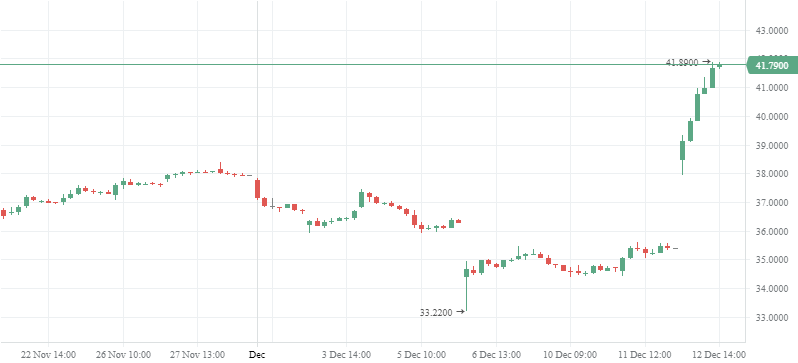 $AMD did it. $41.28. Above $40. Now, it just has to hold that gain. This will need a trade war TRUCE come Dec 15 to hold up.
$AMD
, Advanced Micro Devices, Inc. / H1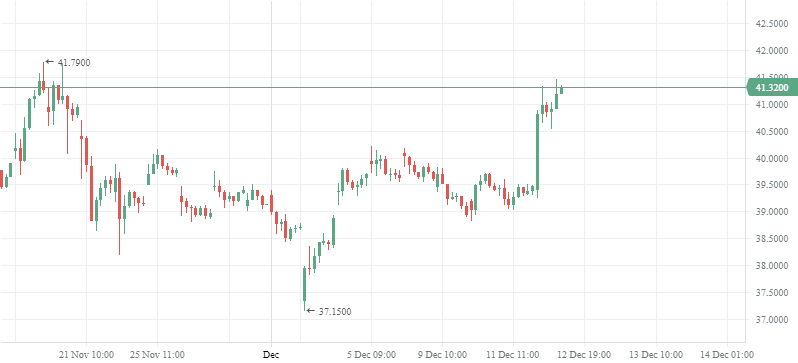 Bank of America $BAC. New high. Hold.
$BHC Bausch Health new high. Hold. A long-term hold for Value Stock group members.
$BHC
, Bausch Health Companies Inc. / H1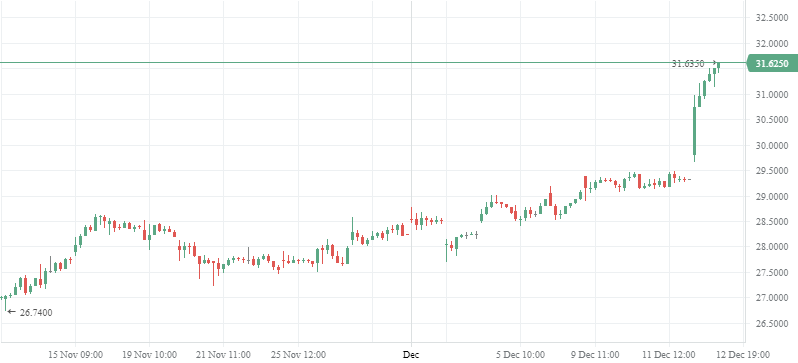 $FCX is suddenly $13. How did that happen? $CLF, $8.88. Wow. Global economies are in trouble and yet the stocks are up.
Watch energy stocks. Hold $ET, $ETP, $BP, and $XOM Exxon.
Cannabis has a strong pulse. Are you buying the post-bubble crash? $ACB is up ~5%, $CGC is up ~20% in the last week.
$TWTR at $30. I don't like its policies and its censorship. Avoid.