Wednesday's Action List for June 19, 2019
The Fed meets in a week to discuss a rate hike. Sadly, the US/China trade war forced the Fed's hands and a 25bp cut is assured. Trade cannabis stocks: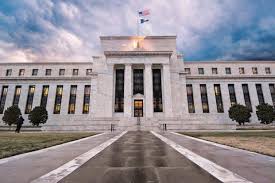 $ACB, $CRON, $CGC. Avoid $TLRY Tilray. Canabis stocks trade at wild valuations but lead markets on speculation.
Resource stocks and energy stocks will rally after the cut. UDW traded at fresh multi-year lows last week. Stick with big names like $XOM, $COP, $CVX.
Chip stocks will fly higher on expectations of resumed trade between US/China. Trade the speculation on $MU, $AMD, $SWKS, $AVGO, $QRVO.
What are your trades for tomorrow? Share them below.