Tuesday Morning Action List for January 28, 2020
$NIO stock would have traded in the $5.00 - $6.00 range but succumb to the virus fears in China. Sell.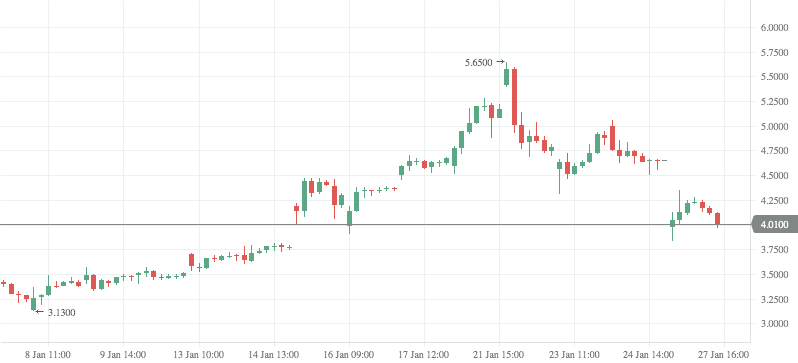 Ford $F is not doing any better. The stock is back below $9.00 again. Accumulate to get the dividend income.
$F
, Ford Motor Company / H1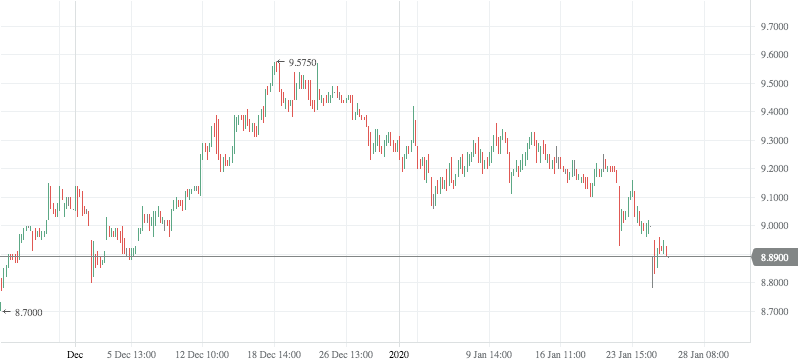 $CHK Chesapeake value is $0 soon. NG prices can't hold at all if oil prices aren't firm.
A big day ahead for $AMD. GLTA – good luck. You will need it. The GPU high-end cards are a disappointment but CPU sales are fine.
$VALE is on sale, falling from $13.50 to $10.
$CLF is on sale.
$BHP, $RIO are in value territory.
$RIG wiped out months of rallying.
How will $AAPL fare after its ER tonight? Hold.
Did you sell all your stocks before the "big crash" yesterday?