3 Stock Picks for January 2019
The 700+ point recovery following the 600+ point drop after Apple $AAPL warned only adds to market volatility. This is still a value investor's playground. Three picks that fell but have good value are:
1. CenturyLink $CTL
The ~14% dividend yield plus a stock recovery could give investors double-digit yearly returns or more. Wireline costs and depreciation is an ongoing risk that management is handling well.
$CTL
, CenturyLink, Inc. / H1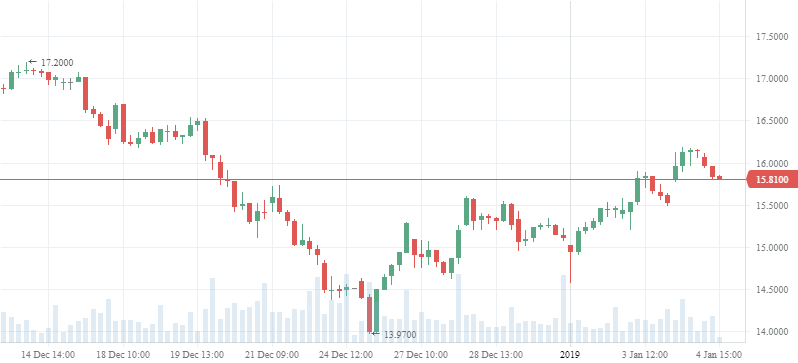 2. Petrobras $PBR has limited political and country risks. Heightened fear that end PBR stock to $9 in June are gone. As energy prices improve, PBR has more 'pop' than $XOM Exxon.
$PBR
, Petroleo Brasileiro S.A.- Petrobras / H1
3. Teva Pharmaceuticals $TEVA keeps getting in the news because of the price-fixing on generics story. The fines coming from it are priced in. Debt is high. Fortunately, the management team has a good track record and the CEO has an even better one. Cash flow is more than enough to cover debt obligations.
$TEVA
, Teva Pharmaceutical Industries Limited / H1