Pre-Weekend Moves for Friday, August 16, 2019
$TPR plunged, following Macy's $M post-earnings. $GPS is down, too. Retail is obviously sick and wounded. The trade war is souring sentiment and hurting demand.
$TPR
, Tapestry, Inc. / H1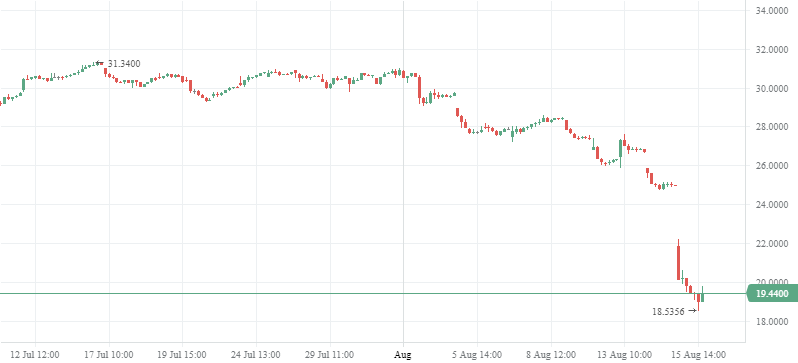 Short-selling attack on $GE. The CEO denied the accusations against the company's liabilities.
$GE
, General Electric Company / H1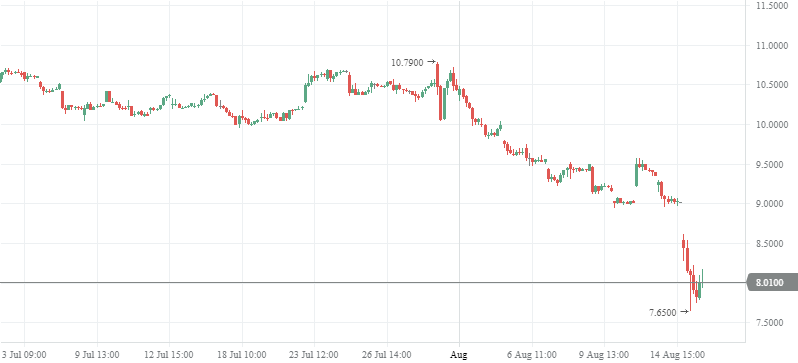 Big night for $NVDA.
$NVDA
, NVIDIA Corporation / H1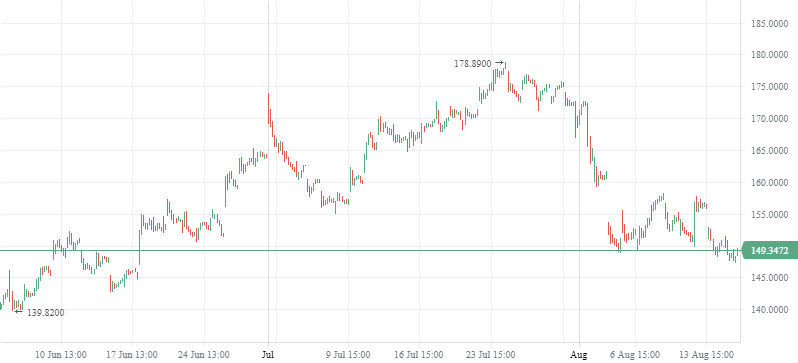 Sell weed stocks. The speculation premium ended when stock markets started falling. $CRON $TLRY $CGC $ACB.
$TLRY
, Tilray, Inc. - Class 2 / H1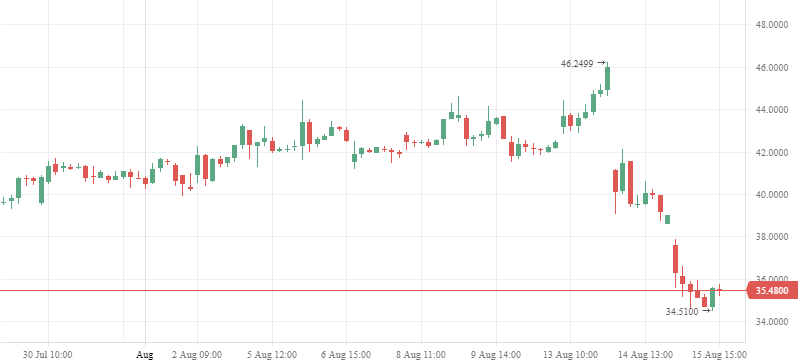 $ACB
, Aurora Cannabis Inc. / H1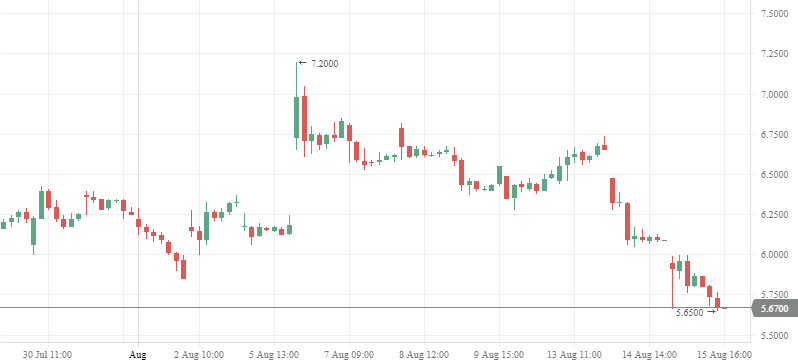 $CGC
, Canopy Growth Corporation / H1
$ACB and $CGC - Canopy Growth are compelling. Let the stock keep falling for a few weeks.
Are you holding any stocks through the weekend? You are daring. Consider selling most and waiting for the tide to settle.
Check out WT's partner, Novoadvisor, top right.