DIYer's Case Study: How to Lose 77 Percent ($77,000)
How did this happen? Any guesses? $NVDA calls comes to mind. $TSLA puts, maybe.
$JD is no longer the delightful speculation as real investors moved to $BABA. So, this could be trade on $MTCH puts.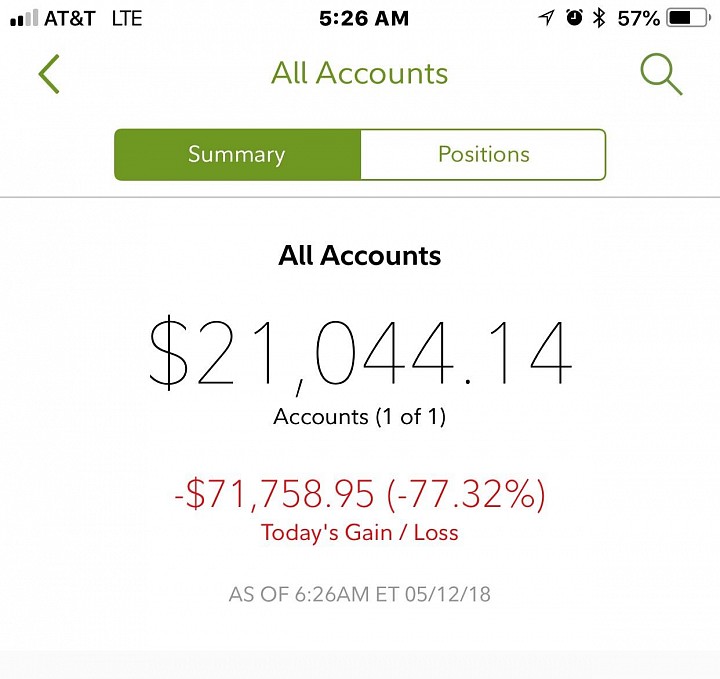 Companies mentioned:
Nvidia
Tesla
JD.COM
Alibaba
Match
Comment below. Pings 825+ members who seek value stocks.
This account smells like a $NVDA Calls options trade or $SPY puts. It cannot be oil/gas or biotech because those sectors are quietly in a bull phase.