Nvida Presents on Monday, March 18
Nvida $NVDA will present at the GPU Technology Conference on March 18 (Monday). Expectations include:
Update on Mellanox acquisition and how it will fit in the datacenter growth plans
Possible GPU announcement on a mid-range GPU release
Update on RTX technology uptake, especially when consumers are not paying for upgrading and opting instead for cheaper, GTX cards.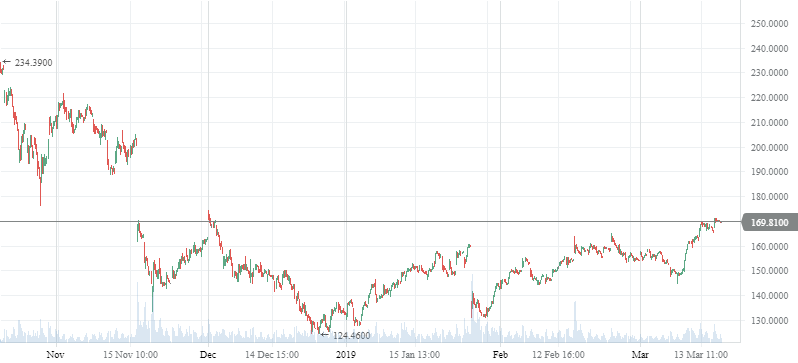 Nvidia rallied from $150 to $169.81 ahead of the conference.
PT $185(~10% upside)
Per https://simplywall.st/stocks/us/semiconductors/nasdaq-nvda/nvidia, the stock is trading above fair value of $149.