Tomorrow's Pre-Weekend Moves for Thursday, August 2, 2018

Apple $AAPL rose a solid 6 percent. The company will be the first to close at $1 trillion. Nice number. All that matters is that software, subscription, and iPhone sales (by higher ASP) are growing.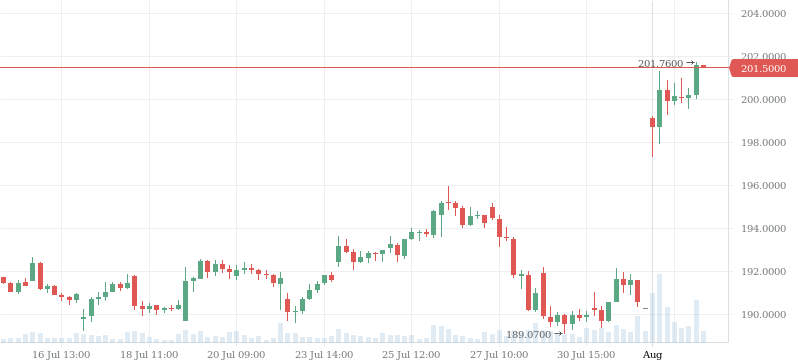 $MGM slid after casino companies revealed weakness. Start of a downturn or is gambling addiction yesterday's fad?
$GE Slid ~ 3%. Back to $13?
Ford $F is $9.9. Sub $10 again but that yield...is solid for income investors.
In the resources space, Freeport $FCX stock is on sale again. Buy the dip.
Gold is never coming back. Never $NUGT it.
Nokia $NOK bottomed. IT is early to call it but there it is.
Zynga $ZNGA and Glu Mobile $GLUU were in freefall. That's over. $ATVI $EA and $TTWO still have ways to go.
Others: $SNAP, $SQ, $IQ, and $JD are holding up.
Oil stocks are in a start of a free-fall after prices fell. Watch out for $XOM, $KMI and $APC.
Share your moves by commenting below. Pings to 850+ members. Join now if you are a guest.