Tonight's Action List for Tuesday, July 16, 2019
$AMD continues to tread towards new highs on the Navi GPU launch and 7nm CPU refresh. Are you riding this stock higher? Thank $MU Micron @ $45. Markets now expect US/China tailwinds and higher orders for the rest of 2019.
Drug stocks cannot catch a break. $TEVA is a falling knife, down ~8% on an analyst downgrade. Consider $BHC, $GILD, $ABBV, $PFE $MRK and $BMY stock instead.
TEVA stock mid-day: the bounce comes next?
$TEVA
, Teva Pharmaceutical Industries Limited / H1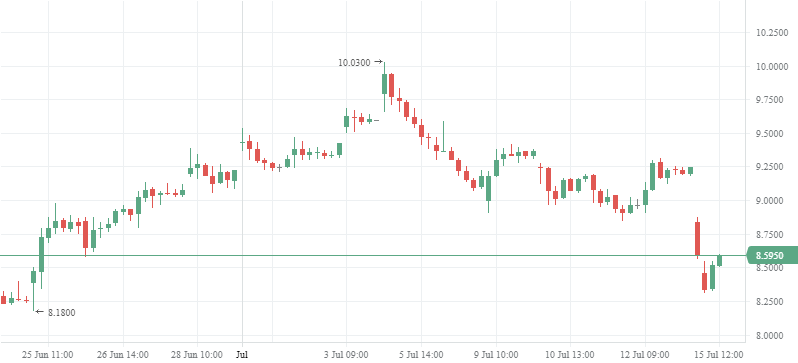 Ford $F has trouble breaking out above $10 - $10.99. Hold. Trade $TSLA and while you are at it, $NIO, too.
Did the bottom fall out of Cannabis stocks? $CRON, $TLRY, $ACB, $CGC all dipping badly. Wait for selling pressure to ease. Canopy's leadership change just hurt $STZ Constellation stock even more.