What Did You Buy as Bears Get Obliterated on Monday, Apr 6, 2020
What did you buy, if anything?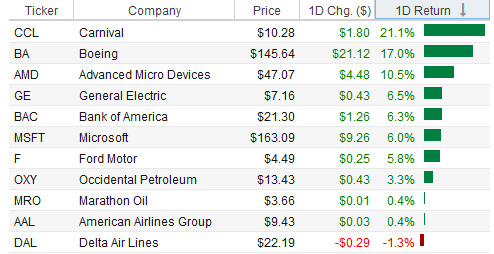 Join Stock Rover to get charts like in the above.
$AMD wants to get back to the $50 level. With days like today's frantic buying (on fewer COVID-19 death numbers), AMD might get there by mid-week.
Now head over to T2BF to trade with $100,000.