Pre-Weekend Trading Action as AMD, Facebook Lead Markets Higher
$AMD
, Advanced Micro Devices, Inc. / H1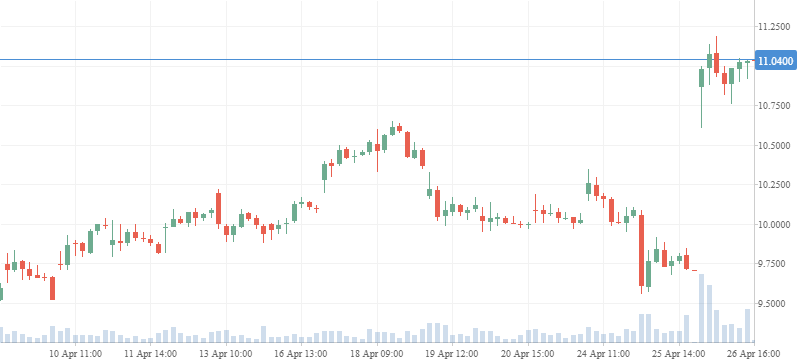 Thank you, Advanced Micro Devices $AMD and Facebook $FB for your solid quarter. Facebook scoffed at the so-called "delete facebook" movement and beat estimates by a mile.
AMD did what it always does: beat estimates and continued its product refresh on desktops – Ryzen – laptops – Ryzen Mobile- servers – EPYC – and super computing with ThreadRipper. What's next?
The roll-out of Ryzen+ will aid the company in growing market share in PCs as Intel scales back and it, too, reports a solid profit margin. Intel's also the ADAS play too with Mobileye.
Income stock AT&T $T became more irrelevant with a big, 7 percent drop. Its Time Warner Deal $TWX is far from certain, dividends don't bring stock buyers and the telecom results were just underwhelming.
Micron $MU rode the AyyMDD $AMD gravy train and is back at $50. Bottom?
Qualcomm $QCOM is still an outlier. $50 is a bonus. More downside ahead. Avoid.
In the biotech space, Valeant $VRX quietly moved higher. $19 next. That is this group's long-term target.
Regeneron $REGN, AbbVie $ABBV on quarterly results, and Celgene $CELG are all attractive biotech stocks. Accumulate.
What are your pre-weekend, Friday trades? Post them below. Register. 825 members strong and growing.
Further Reading:
Alibaba is fine but this China-based stock bottomed