Do You Support the PM / Altria MO Deal?
Lots of people commenting who don't really understand the industry or its future. Forget cigarettes. Conventional cigarettes generate free cash flow (for now) but the volume decline is already built-in to both companies' strategies.

Both PM and MO are trying to shape the future regulatory environment around ENDS. This battle will be fought first and foremost in the U.S., which will influence the regulatory environment worldwide. The strategy is already taking shape:

1) Raise cigarette buying age to 21--this is window dressing to placate Congress and buy other concessions, like those below. This is exactly what both companies are lobbying on now.

2) Build a regulatory moat around ENDS:

- Push legislation which will require FDA submission and ingredient disclosure for e-liquid based ENDS (consumer safety regulations, labeling, etc.).

- Regulate nicotine levels.

- Keep chasing MRTP for IQOS.

- The U.S. regulatory environment would then be the model for the rest of the world.

This would effectively cede the ENTIRE electronic cigarette space to the big players. Only the big players can afford to comply with a complex approvals/disclosure process--it would put all the small importers of various Chinese-made products out of business in the U.S. because they will not be able to afford this kind of testing/QC. The more burdensome/labyrinthine the regulatory process becomes, the better it is for PM/MO with their armies of lawyers and quality engineers.

This will be the same play in the cannabis space if and when the big players are ready: bury the small competition in regulatory bureaucracy. This is what worked in the cigarette space for decades. This is why there are now only a handful of giant companies selling a commodity product with in developed markets. No one else can afford to.

PM and MO, or future NewCo, are selling razor blades, not razor handles. The strategy is to have good enough technology, best-in-class distribution, but most importantly: giant regulatory barriers to prevent new entrants.
Notes via user likewise4
$MO
, Altria Group, Inc. / H1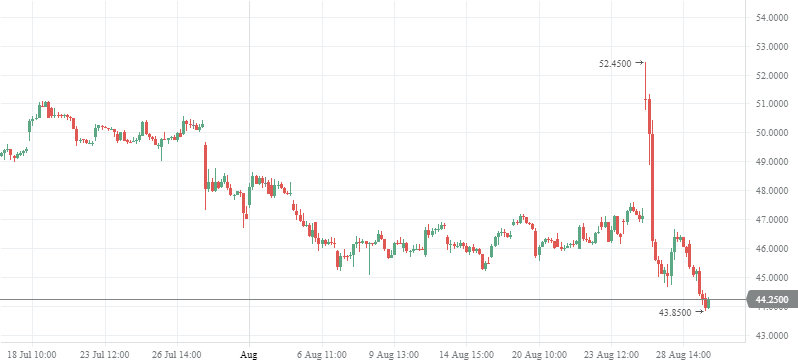 $PM
, Philip Morris International Inc / H1