Friday Trades for Feb. 21, 2020
Yesterday's 1-day movers: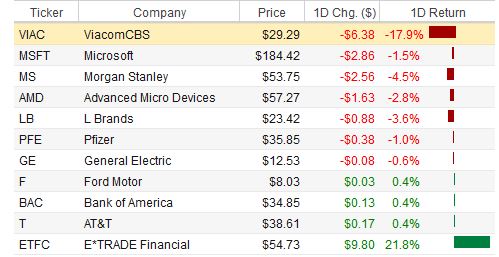 >>> Source: stock rover (sign up for FREE)
$VIAC is in deep value but remember this: Picard is its only real tv hit. The Terminator movie was a big flop and streaming content is not going to find buyers. People speculate $AAPL will buy it but Apple is not stupid with its money.
$ETFC. Easy money. Sell after the buyout from $MS.
$AMD dipped. $60 is hard to come by. $50 is already over-valued. Of course, AMD's drop may accelerate.