Buy Prudential Financial
$PRU
stock fell last week. On No News. The firm is an Asset-light business models basically offer a very effective support for very efficient investments. So simple.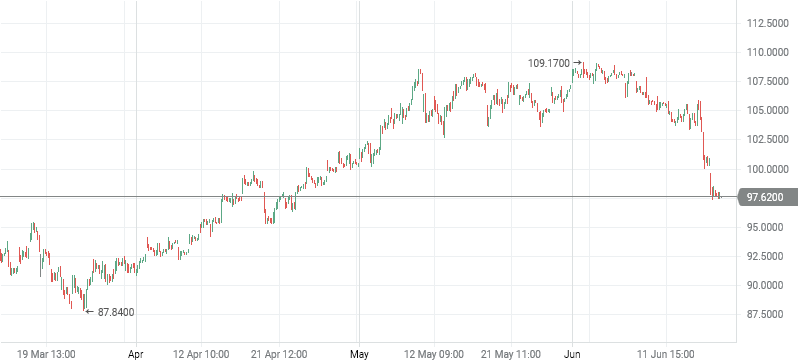 There are a few things that speak for very Prudential Financial.
Prudential is experiencing a tremendous demand for baby boomer retirement products that is expected to continue.
Prudential has grown to become one of the top five individual life insurance companies in the United States with new recurring premium sales, larger scope, expanded product offerings and wider distribution opportunities.
Prudential implemented a number of strategic initiatives in 2020 to reduce market sensitivity and increase growth potential, including expanding its cost savings program.
Prudential has several strategic initiatives that are well positioned for long-term growth.
Prudential has a strong international presence that gives it more organic growth opportunities than its peers.
Prudential continues to expand its international presence and focus on aligning its earnings mix to higher growth markets.
Prudential has successfully generated investor value over time through shareholder-friendly measures such as dividend payments and share buybacks.
Prudential has solid liquidity and debt has decreased in recent quarters as the leverage ratio improved.
Debt to equity ratio has reduced from 72.8% to 58.6% over the past 5 years.
All of this shows its effects in the current valuation.
Currently, Prudential has a very good PEG ratio of 0.82 compared to the Insurance - Multi line industry's good TTM PEG ratio of 1.35 and to the IVV iShares S&P 500 ETF's poor TTM PEG ratio of 2.12. Thus an enormous 61.32% undervaluation compared to the S&P 500.
Prudential is very good value based on its 5-year forward PEG ratio of 0.68.