Midweek Morning Trading for Dec 4, 2019
Futures looking brighter but not sure that shades are needed. I can hope! Crude up over 1% and Gold down slightly. Bitcoin down a touch and continues to stay near the $7,000 What Now? mark.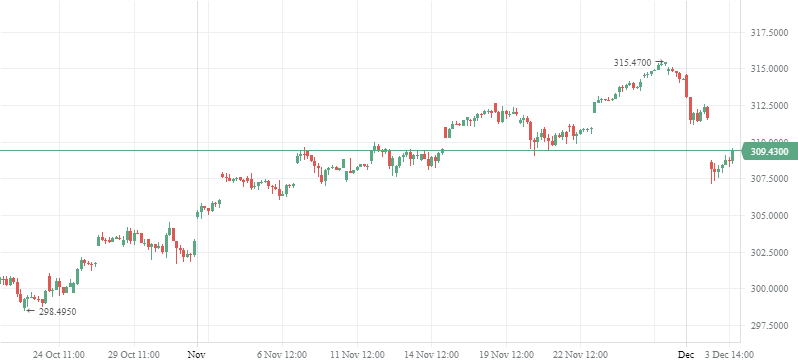 A shift in leadership at Google. Interesting. Will keep an eye on things as Google's existing CEO, Sundar Pichai, will take the reins of Alphabet.

Boeing news is brought to you by Boeing, of course. Thanks for the daily updates. $BA

$BA
, Boeing Company (The) / H1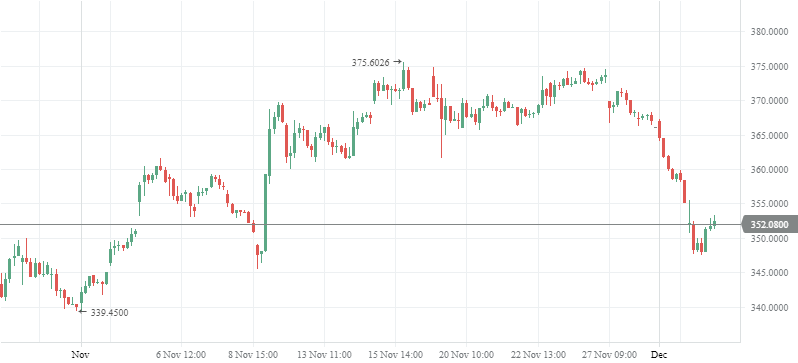 I like the Bat-bolo device being used by the LAPD. As a father of police officer (my oldest son), I like anything that provides a bit of safety for law enforcement officers. Wrap Technologies BoloWrap 100 sounds like a wonderful tool for police. Just my opinion, of course, but I respect the men and women who put their lives on the line to protect and serve.

Ford and McDonald's are teaming up on a sustainability partnership, in which the automaker will use coffee chaff from the Golden Arches to manufacture car parts like headlamp housings and other components. Yesterday I learned about Chicken Wars and today I learn that McDonald's is teaming up with Ford. Nice work.

Tests conducted by two third-party labs show asbestos was not present in the single bottle of JNJ baby powder that the FDA's contracted lab tested, nor was it present in retained samples of the finished lot from which the bottle was produced. $JNJ shares are up slightly premarket. Long $JNJ.

Cleveland-Cliffs said it's reached a deal to buy AK Steel for $1.1 billion, or $3.36 a share. AK Steel shared closed Monday at $2.89. Each AK Steel shareholder will receive 0.40 Cliffs share under the pact the two companies agreed. Long $CLF and trusting that management knows what it is doing.

Natural Gas jumps on colder weather forecast. Talk about a surprise! Colder weather during the winter months? Who would have guessed it?

Elon Musk remains excommunicado. Ed note: Remember that Elon cheated in that tug of war on Ford RWD F150 vs. CyberTruck.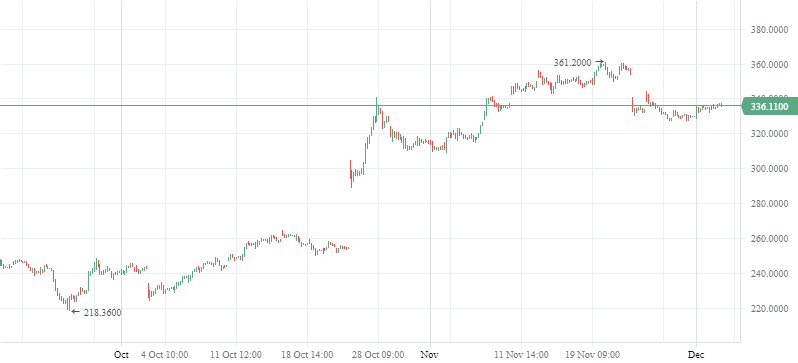 Nothing on Tesla's CEO testifying in court in the "Pedo Guy" case? From the BBC: In his court testimony, Mr Musk - who has 29.8 million Twitter followers - said Mr Unsworth's comments were "wrong and insulting, and so I insulted him back", adding: "It was an unprovoked attack on what was a good-natured attempt to help the kids." The Tesla boss apologised to the cave diver in court, looking directly at him and saying: "I apologised in a tweet and again in the deposition, and I'll say it again: I apologise to Mr Unsworth." Mr Unsworth did not testify on Tuesday. Now that is some Tesla news!

Nothing on WeWork today. Thank you.

Lululemon is beginning to look like Nike, Cowen said on Tuesday as it raised its price target on the stock to $250. Wow. Did not see that one coming. Thanks to Cowen for the comparison and will keep an eye on Lululemon.
$LULU
, lululemon athletica inc. / H1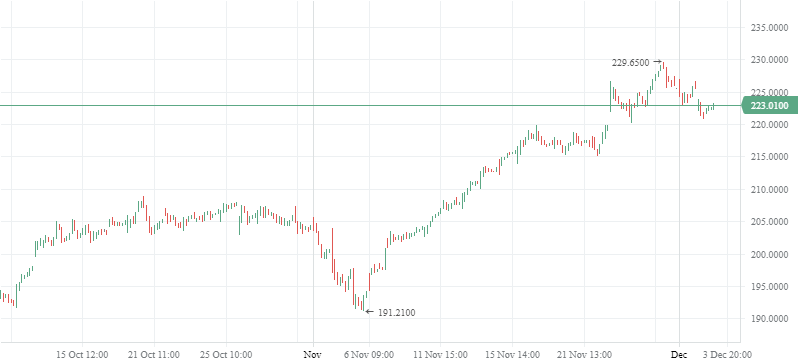 above notes via user dcv.
...
Netflix Downgrade yesterday? $NFLX - ignore. the stock fell far enough.
$NFLX
, Netflix, Inc. / H1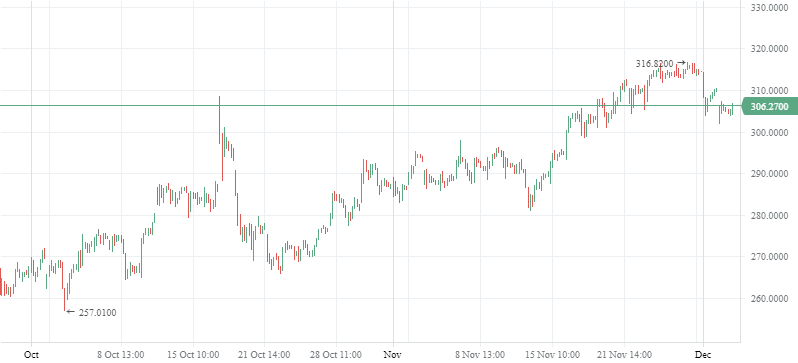 Buy $SAM:
$SAM
, Boston Beer Company, Inc. (The) / H1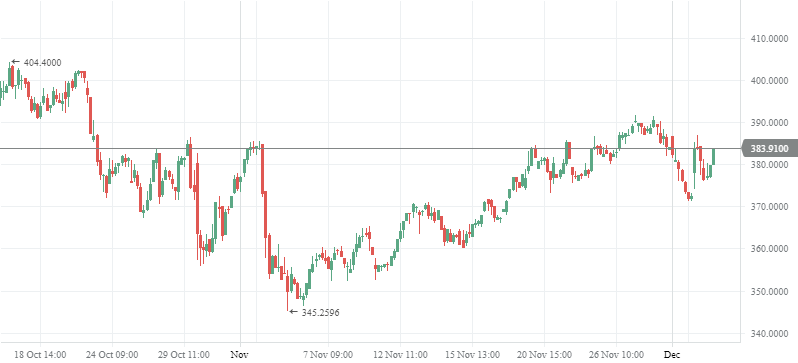 $FB upgrade as stock ~ $200. Buy. PT $220+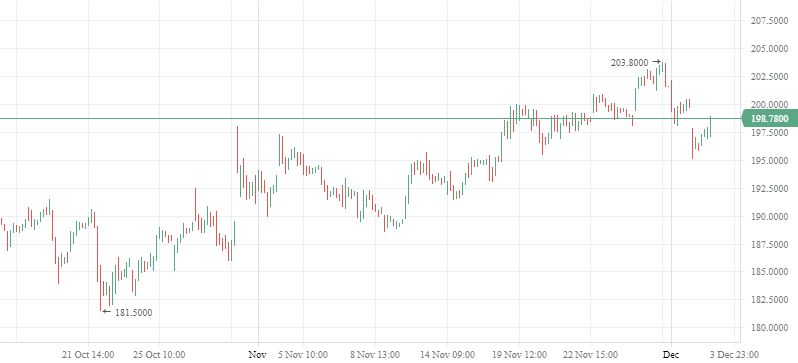 $ROKU downgraded the day before and then upgraded. Buy the dip. PT $200.